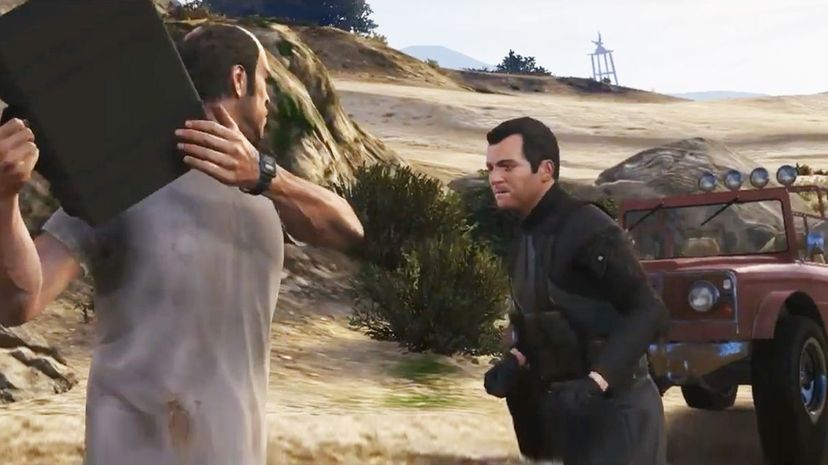 Image: Rockstar North / Rockstar Games
About This Quiz
With sales in the hundreds of millions, the "Grand Theft Auto" franchise has grown to be the fourth most popular video game series in the world, just behind Tetris and the Mario and Pokémon franchises. People just love the idea of letting loose in Liberty City or Vice City and having no rules to follow, only mayhem and chaos. 
The games are fun! And that fun is due in no small part to the incredible effort Rockstar Games puts into creating memorable characters. Not only do they pull in some incredible voice-acting talent to make them come to life, they give them some memorable and interesting personalities as well. They do bad things, but they're not always bad people. Sometimes they are, but not always. And that creates a really cool dynamic, because who's always all good or all bad? No one, really. So even when you play as the totally unhinged Trevor Phillips, there's something cool and weird to uncover as you develop his story. 
With such a diverse cast over the years, Rockstar has made a ton of personalities come to life. So which one do you think you might be? Hop behind the wheel of that Dewbauchee Vagner and let's find out!