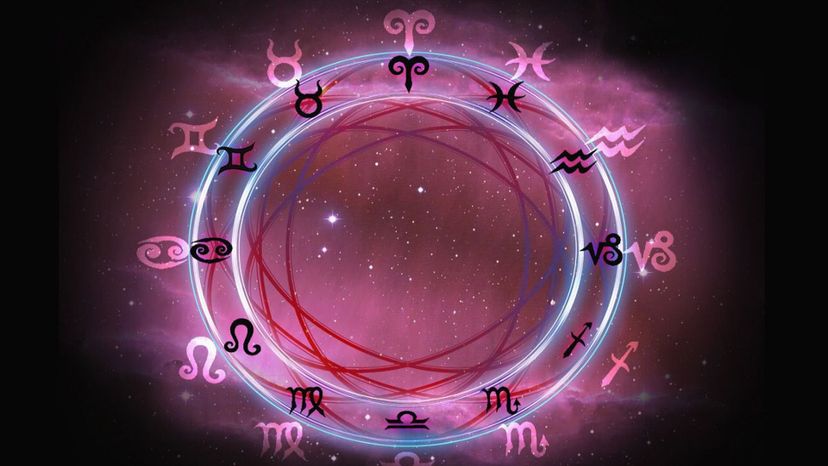 Image: Fotosearch/Getty Images
About This Quiz
The year is split into 12 periods, each with its own zodiac sign. Each sign corresponds with one of the four elements: earth, air, water, and fire. For example, confidant Leos are fire signs, while hard-working Capricorns are the children of the element earth. However, nothing is set in stone and astrology is very complex. If you've ever felt that you don't really align with the traits of your birth sign, this might just be the quiz for you! 
As well as an element, each sign relates to a color, numbers, a planet, and all sorts of personality traits. For example, Aquarians are known for their creativity and interest in social justice causes. Scorpios are known for their intensity and interest in spiritual growth and exploration. Aries are known for their fiery nature and are ruled by the planet Mars, for example. It all can be a lot to keep track of, as every sign has so many connections and traits and possible meanings. It would take a truly detail-oriented Virgo to keep up with it all!  
If you are ready to take a deeper dive into the magic and mystery of astrology, see which zodiac sign truly fits your soul with this soul-searching astrological quiz!