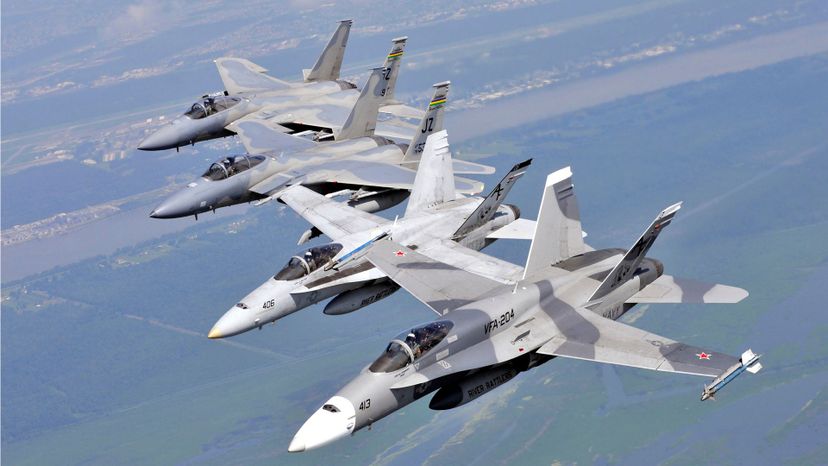 Image: Stocktrek Images/Stocktrek Images/Getty Images
About This Quiz
Imagine yourself flying through the air in a F-15 Eagle fighter jet. When the crew on the ground calls your name, what is it? We're not talking about the name on your birth certificate. We mean your very own Air Force nickname! 
As we scurry down the runway of this quiz, we'll need to get to know you as well as the personality tests the military gives future airmen. Getting to know your personality, your work ethic, and the way you are around your friends will help us to make sure we give you the Air Force nickname that's meant for you. Let's face it. If you're the friendliest person to earn their wings, then "Ice Man" probably isn't a great fit.
Just like those brave pilots from "Top Gun," your nickname should reflect the kind of person you are. It should also reflect the kind of military member you would be. Having a one-of-a-kind nickname not only makes you look good in front of your peers, but it will also give you a little pep in your step as you go through life. 
Find out if you're a Bandit, an Eagle, a Radar or something totally off the wall by taking this quiz!