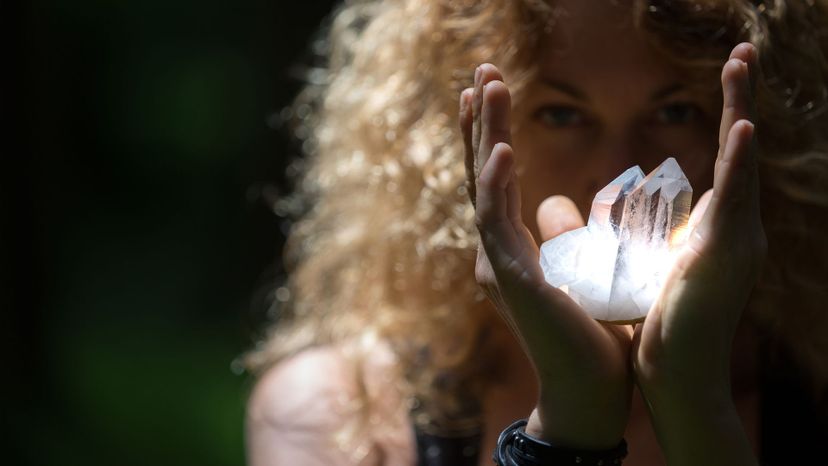 Image: Brigette Blattler/Moment/Getty Images
About This Quiz
Crystals are beautiful objects that come from inside the earth. Amethysts, citrine, and garnet are just some of the eye-catching gemstones we see when we're out and about. We don't always think about the energy attached to each crystal. Since they come from the earth, they are made up of the earth's energy. That energy can help us with many aspects of our lives. We can find the right crystal at the right time if we are paying attention.

Some crystals can stimulate your mind and energize your body. Some crystals can tap into your emotions and make you feel happier and more content. They can help to calm you and lighten your mood. Some crystals can inspire creativity. Feeling anxious? An onyx might ground you. Need clarity? An amethyst might help you tap into the inspiration you need. Did you know that shungite can protect you against toxins and pollution? If you have a need, you can probably find a crystal to help you with it!

Have you ever thought about what crystal matches your personality? How about your zodiac personality? Are you a showstopper Leo or an ambitious Capricorn?  Take our quiz to find out which crystal matches your zodiac personality!