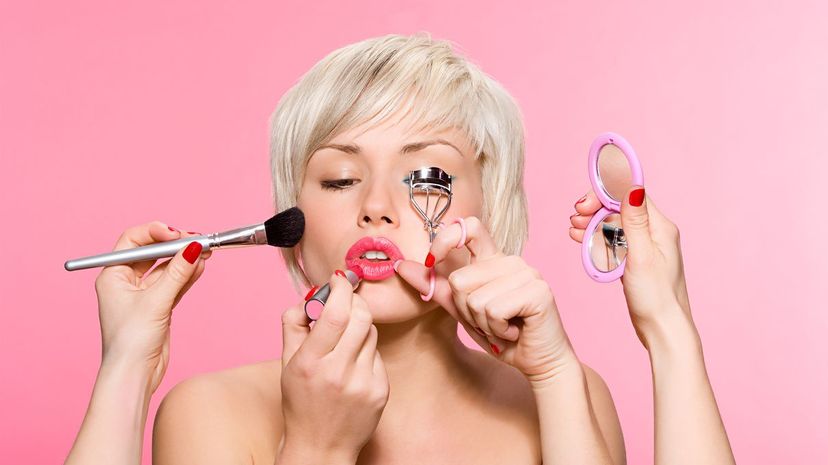 Image: Image Source / Image Source / Getty Images
About This Quiz
Listen: We know you're hiding something. Yeah, you've got a little makeup secret even dirtier than that foundation brush you've meant to wash for ages. Because we're, well, US, we want to figure it out. But, like, don't get defensive. You won't catch us throwing any shade. We've all made our fair share of makeup mistakes. OOF, our brows circa 2005 are the first thing to come to mind. So, be honest, what's your makeup vice?
Whether you contour like a Kardashian or are nutty about natural beauty, you have a makeup vice. Maybe you already have an idea what it is, or perhaps you're as clueless as a 13-year-old putting on eyeshadow for the first time. Take our quiz to reveal your makeup vice!
While we highly recommend sharing your results with your beauty-loving besties, we promise not to spill the tea if you decide your secret is too embarrassing to share. But, seriously, there's no need to be ashamed of needed scotch tape to wing your eyeliner. Nobody's perfect, fam!
In less time than it takes to fill in your brows, you can find out what your makeup vice is. Come on; we know you're curious! Take our quiz and find out the answer: What is your makeup vice?