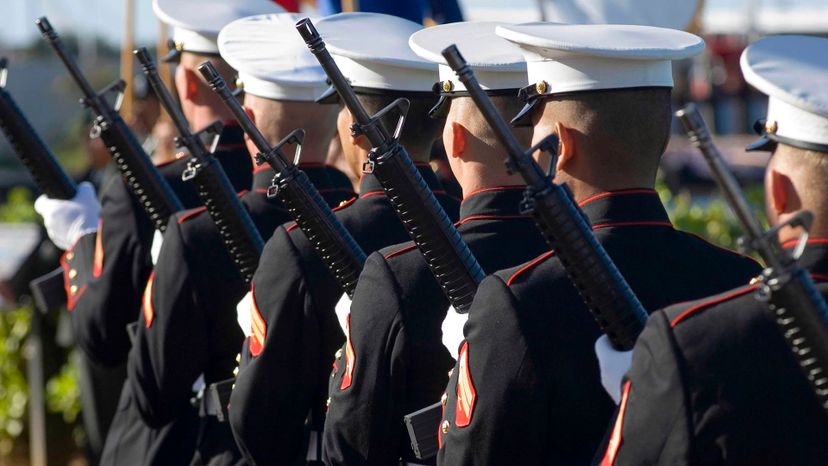 Image: Stocktrek Images/Stocktrek Images/Getty Images
About This Quiz
Being a member the Marine Corps is a noble and tough profession, and not everyone is cut out for it. The brave men and women who serve in the Marines are cut from a special cloth, and they are usually fairly serious folks. To lighten up the work day, it's a Marine tradition to give one another nicknames. 
Of course, Marines have to be very formal when dealing with superior officers. When they are hanging out with their military friends and family, all bets are off. Throughout this quiz, we are going to try to assess the kind of Marine you would be. It's only after we see how you would operate that we'll be able to give you an appropriate nickname.
We will try to be as thorough as the ASVAB as we go through our questions. Getting to know your personality, your work ethic, and the kind of grit you are made from will help us make sure you get a name that truly represents the kind of Marine you would be. Will it be something crazy or will it be something logical? 
Polish up your shoes and put up a new flag! It's time to find out what nickname you would earn in the Marines!