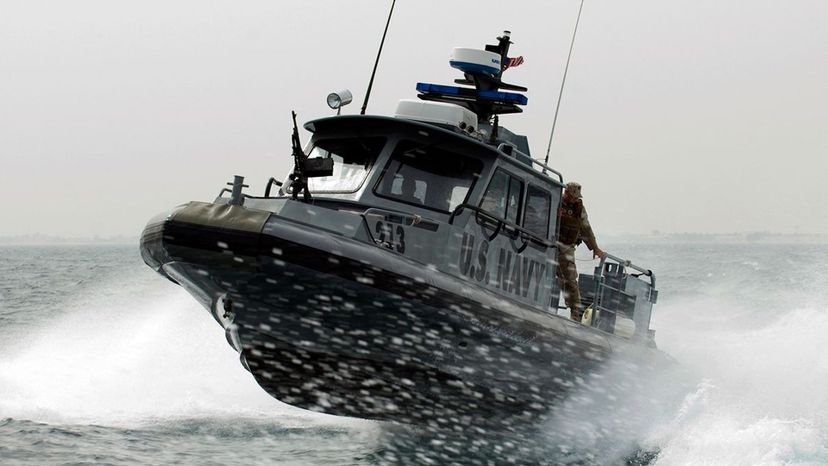 Image: By U.S. Navy photo by Mass Communication Specialist 2nd Class Kenneth G. Takada, via Wikimedia Commons
About This Quiz
The Navy is full of opportunities. It's not just about square-jawed hero types bashing the heck out of baddies. It's about support staff, engineers, the marching band, the cooks in the galley who keep everyone fed, and the doctors in the medical bay who patch up the injured. It's about military intelligence and codebreakers and scouts and submariners and pilots.
What you do in the Navy and how you do it will depend on your skills and your personality, as well as where you end up deployed and what sort of missions you encounter. You might have a chance to be a hero early on, or you might toil away in relative obscurity for years. You might spend a lot of time overseas or on the water, or almost none. 
The performance you turn in will combine with your personal physique, name, and background to give your comrades in arms everything they need to provide you with a nickname that perfectly sums you up. They'll do it with a little bit of joshing, a lot of affection, and some cod psychology that will often be at least as accurate as anything you'd get from a therapy session.
What is your Navy nickname? Let's find out!