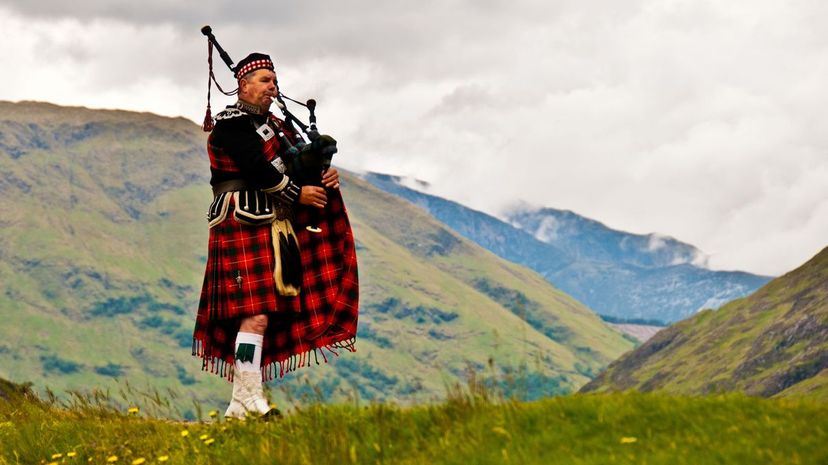 Image: British Modern Photography / Moment / Getty Images
About This Quiz
The Scottish Highlands land mass formed adjacent to the Adirondack Mountains millions of years ago, splitting apart due to plate tectonics, and today separated by the Atlantic Ocean. The Highlands have always been a forbidding landscape. The Romans sent scouts into Scotland and decided that its conquest would be too costly and too difficult, choosing instead to put up a wall and call it a day. Relations with England have been colorful throughout the middle ages, with English armies occasionally repelled by the Scots because, primarily, of the Scots' excellent knowledge of the landscape.
The Highlands were the birthplace of Sir James Swinburne, also known as the "father of British plastics," actress Karen Gillan, and King Macbeth of Scotland (1034-1040), who was Scotland's last fully Celtic monarch. Almost every movie filmed in Scotland makes use of the landscape and castles of the Highlands. From the aptly named "Highlander" to "Harry Potter," the world is familiar with the dramatic geography of the Highlands.
But what about daily life there? With unique industries, unusual seasonal requirements and proud traditions that demand the continuity of certain professions, life in the Scottish Highlands involves some very interesting and unusual jobs. Answer the questions, and we will match you with your Scottish Highlander profession!