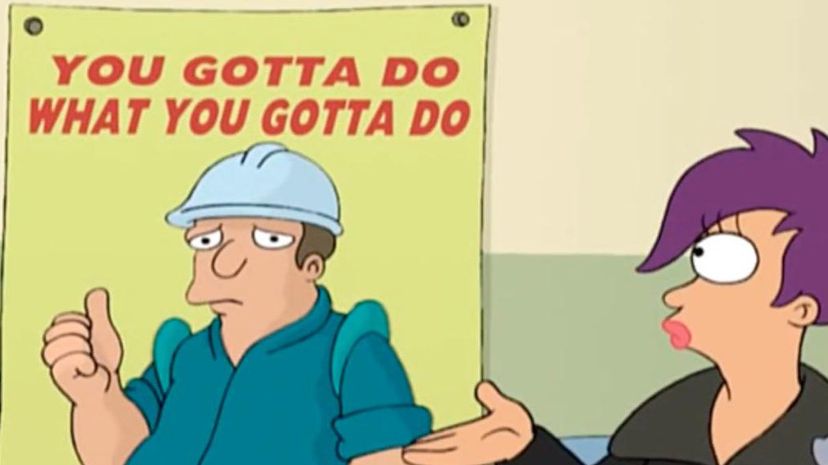 Image: Fox; Comedy Central
About This Quiz
When Phillip J. Fry awoke 1,000 years in the future after stumbling into that cryogenic chamber, he went from being a pizza delivery boy to being a delivery boy of things other than pizzas all across the known universe. That's the power of leaping forward 1,000 years in time. The world of "Futurama" is teeming with alien life, sentient robots and tubes. Lots of tubes. There are mutants underground, pilots in the sky and bureaucracy as far as the eye can see. Plus the odd evil corporate overlord and demonic Santa robots. It's a lot to take in, and there's lots of work to be done.
If you're tired of the employment opportunities in the present, then maybe you need to leap ahead a millennium yourself and see what the world has to offer you in terms of careers. If nothing else, the world of Futurama seemed a lot more colorful and diverse. Who wouldn't want a Nibbler? Or to do the news with Morbo? Or to try to stay alive on a ship captained by Zapp Brannigan?
It's time to glimpse your way, way, way distant future and see what job awaits you in the Futurama universe. Pop off that brain slug and take the quiz!