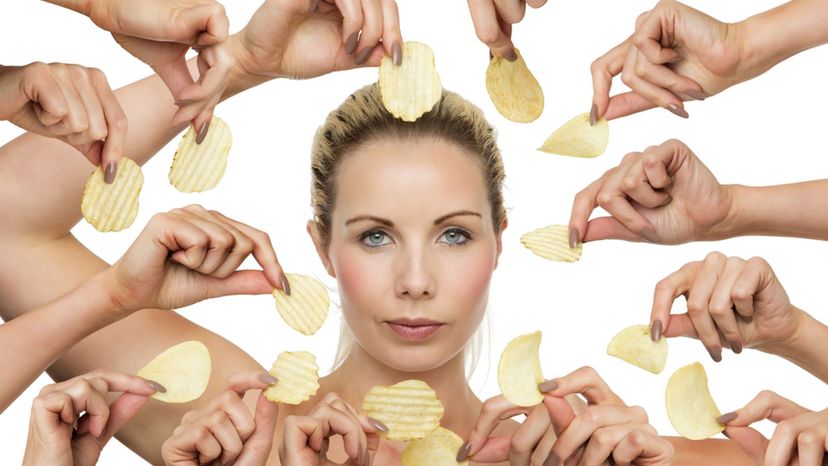 Image: Shutterstock
About This Quiz
The potato chip - also known overseas as the crisp - is one of the greatest snacks ever invented. Its history dates back to an African American chef name George Crum, who worked in Saratoga in upstate New York.  In 1853 a guest in the hotel complained that the fries were too thick, and so Mr. Crum - in his clearly infinite wisdom - invented the chip as a slimmer, crispier offering to sate the palate of that whiny but ultimately very sensible guest. A phenomenon was born! Years later, chips have made a great many people larger than they might like to be, but in a way that they enjoyed so thoroughly, they forgive both the chip manufacturers and the potatoes themselves.
Not all potatoes are ideal for chipping, and indeed some varieties are so fibrous that they blunt the blades quite fast. It is generally agreed that one of the optimal potatoes to chip is the russet (though if you're ever in a place that'll give you a King Edward potato chip, then all we can say is, eat that chip and eat it promptly). This fine potato can slice very thin and hold its shape and texture when it is chipped, meaning it's probably what you're eating when you enjoy your salty snack.
All hail the chip! It's time to figure out which of these wondrous potato delights you are most like. You're either about to be very surprised, or very validated - and either way, you're probably going to end this quiz hungry for a snack. Might we recommend a nice little packet of chips?