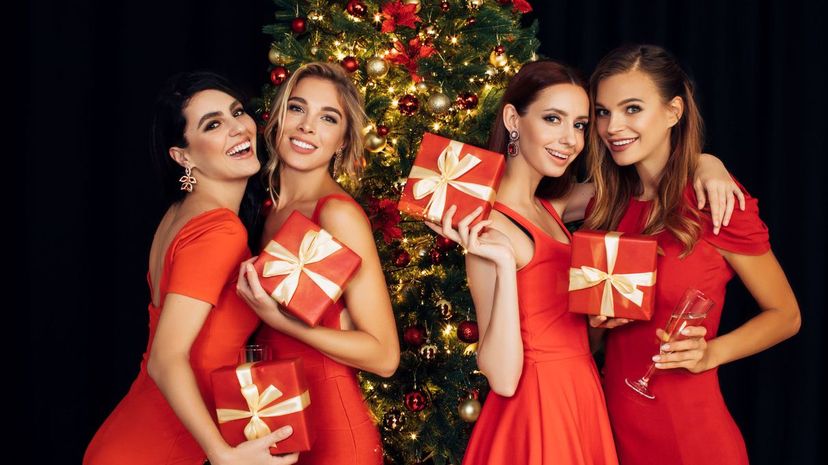 Image: CoffeeAndMilk/E+/Getty Images
About This Quiz
If you think that an ugly sweater will make you unattractive, with the personality of a Scrooge, think again! This holiday season isn't just about celebrating great food, annoying in-laws and beautiful Christmas decorations, because we're going to light up some fireworks to celebrate someone very special. That's right ... this gorgeous quiz is all about you!
So what makes you feel attractive during the holidays? Is it the motto "glitter, glitter everywhere," where makeup palettes shine brightly with shimmering eyeshadow and blush shades? Or could it be those cocktail dresses and tuxedos that men and women wear during those New Year's Eve parties? Maybe it's both, but maybe it's none, because you could certainly be the type of person who prefers to stay casual for the holiday season. Roasting chestnuts by the fire and sipping on hot chocolate may not sound overly glamorous, but as long as you're feeling cozy and comfortable, then that definitely shows off your attractive personality to us! 
So for this holiday season, don't change who you are or how you look — at least, not until the day after New Year's Eve — because we're going to guess what type of attractive you are with this festive Christmas quiz!