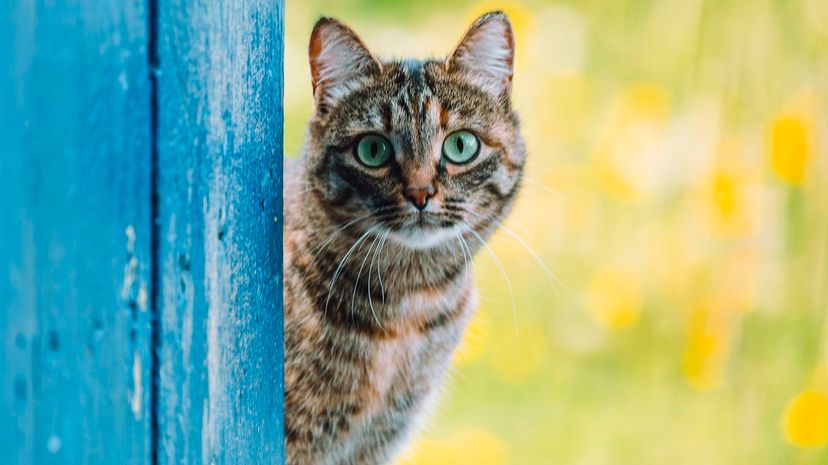 Image: oxygen/Moment/Getty Images
About This Quiz
It's not hard to spot a cat person, and not just because of the telltale fur on their clothes. If you're a cat person, you wear that cat fur proudly! But other traits generally fit the average cat person: sensitive, artistic, introverted, calm, the kind of person who loves to curl up under a blanket with a good book, a cup of tea and a warm kitty in their lap. Ah, heaven!
That's not to say that cat people can't have their wild side, too. When we're talking about cats, after all, we're talking about mammals from the same family as the majestic lion, the cunning tiger, the ferocious leopard and the swift-footed cheetah. And if you've ever observed a cat for an extended period of time, you know that they have the soul of a hunter and the unflinching ability to pounce on what they want. Perhaps, as a cat person, you possess the same insatiable drive that enables you to tackle whatever challenge comes your way.
So the question remains: what kind of cat matches your personality? Are you the kind of cat that lounges on the furniture like royalty or the agile, acrobatic cat who dazzles everyone with playful antics? Start the quiz to find out!