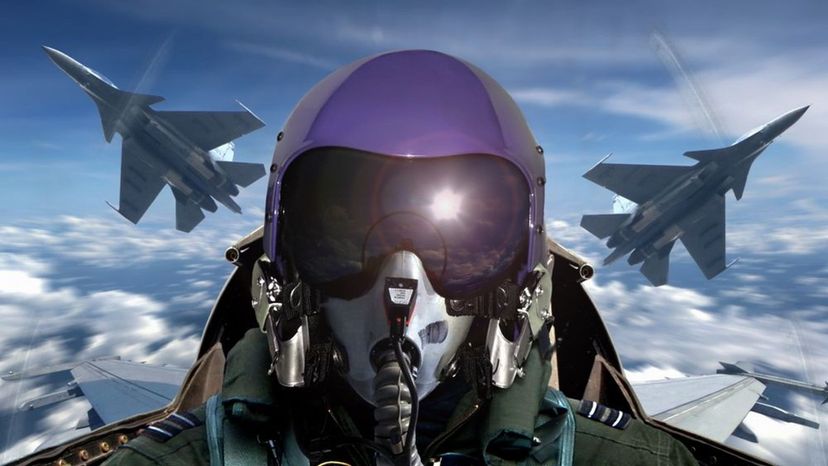 Image: Shutterstock
About This Quiz
United States Air Force pilots have a lot demanded of them. They needn't come from the Air Force Academy in Colorado, but they need to have a bachelor's degree from an accredited university since that is a requirement for being an Air Force pilot. Once in training with the USAF, pilots receive training in evasion and survival in the event they crash behind enemy lines, various types of "equipment," which generally translates as different kinds of aircraft and avionics, and, of course, combat tactics. 
Some combat flight maneuvers go back to the early days of aviation with remarkably few changes, while others are new, and only possible because of the capabilities of modern aircraft. Still, many of the tactics used in air-to-air combat and warfare conducted by the USAF go back to Genghis Khan and the strategies he used with his Mongol cavalry.
Then there are the kinds of pilots. Combat pilots include a myriad of roles, from overtly combat roles, like pilots who conduct bombing runs, to pilots of specialist aircraft, to pilots with specialist roles as part of a team, sometimes operating highly specialized and even secret military equipment. Some pilots aren't anywhere near the battlefield at all! So the question is, where would you fit? Take this quiz and find out!