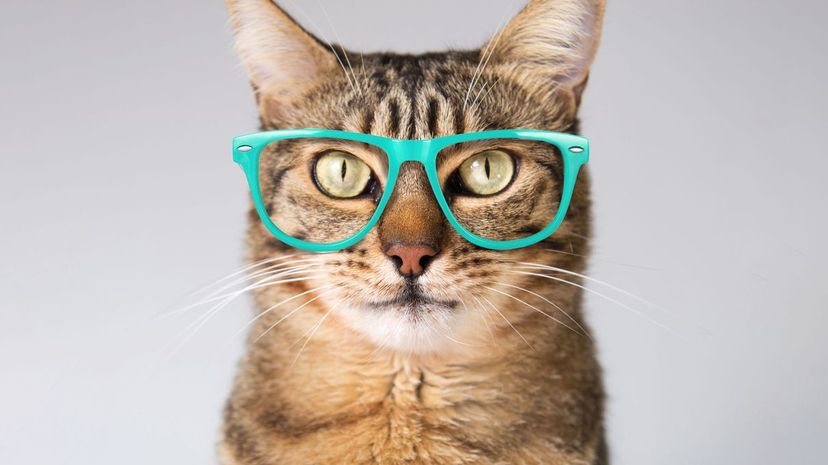 Image: Volanthevist/Moment/Getty Images
About This Quiz
The shape of your glasses can give you a whole new look. Sharp and sexy, geeky and flirty or classic and cultured. To get the perfect pair, you first need to identify the shape of your face. Then the real fun happens when choosing the frame color, style and shape. 
For instance, if you have a round face, you'll want to look for frames that are wider than your face and add balance to your soft features. Wide frames can enhance your face and even make your cheeks appear longer and slimmer—whereas square faces need some roundness for balance and to soften defined, prominent features.
What happens if you find out your face shape won't work for a style you love, like aviator or cat-eye glasses? It's not the end of the world. For instance, if you have a rectangular face where aviator frames are a no-no, you may be able to rock those frames if you find a pair that is more rounded and over-sized. At the end of the day, choose frames that will not only balance your features, but also complement your personal style. Pick frames that you'll feel comfortable and, more importantly, confident wearing. That's right, make a spectacle of yourself!