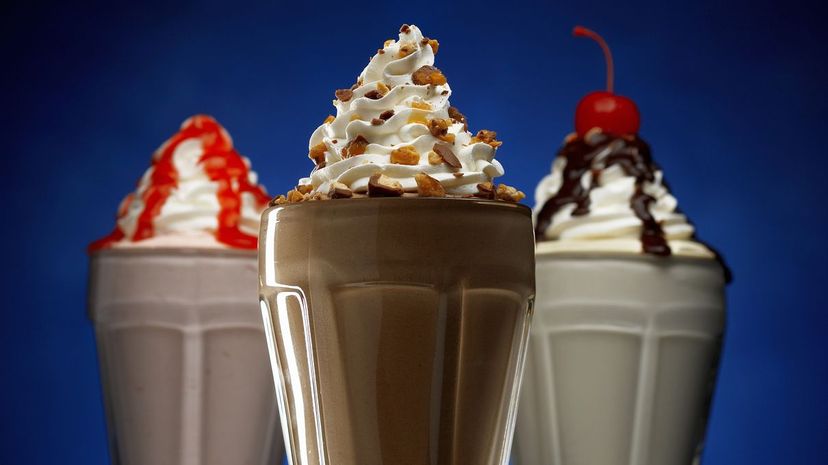 Image: Lew Robertson / Corbis / Getty Images
About This Quiz
The word "milkshake" was first used in print in 1885, but the milkshake being described was an alcoholic beverage, almost like eggnog. While alcoholic milkshakes and eggnog are still incredibly delicious and popular, the milkshake people have come to know and love is ice cream based, and by 1900, the word milkshake aligned with that. Any kind of ice cream can be turned into a milkshake, and any ice cream topping you can think of can be mixed in, along with your favorite sauce, like peanut butter or caramel. A favorite treat in the summer, ice cream has no season for the hardcore enjoyers. Milkshakes are enjoyed at fast-food restaurants, diners and old-fashioned soda shops. 
You might have a go-to order, but that can change depending on your mood. Maybe one day you want something minty, but another day you need something super chocolatey. You might not think that much about how your mood or other things in your life might impact your milkshake order, but they absolutely can. Think about that the next time you're at the counter, about to place your order. 
But first, answer the questions in this quiz, and we'll tell you what kind of milkshake you are!