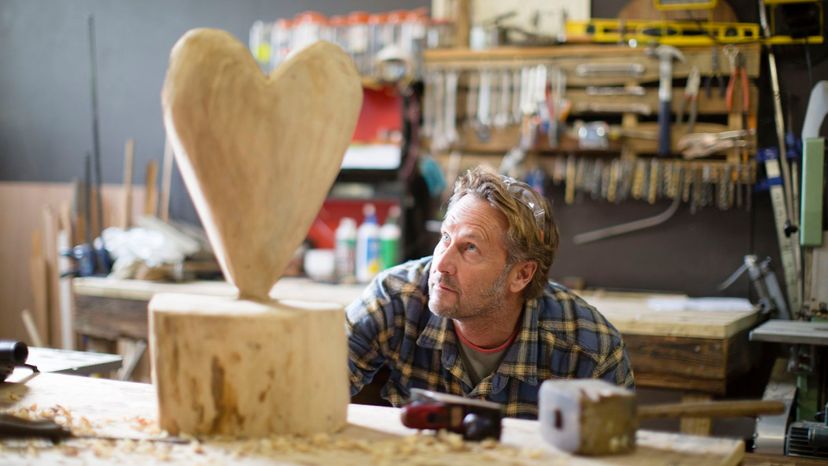 Image: Alistair Berg / DigitalVision / Getty Images
About This Quiz
After making stone tools and turning animal skins into fabrics, woodworking was one of the first established human crafts to stand the test of time. From building simple shelters to constructing Chippendale end tables, woodworking has solved the needs of humanity, both mundane and complex. Wooden art and furniture pieces have survived centuries of use and abuse. Wooden tools buried in the earth have survived thousands of years. Even wooden structures as old as Woodhenge have left a detectable imprint on history.
Woodworking is as essential to modern industry as it ever was. With applications in many crafts outside woodworking, the craft enables painters to stretch canvases, musicians to play their instruments and for IKEA to mass-manufacture furniture for college students and young professionals the world over.
Furthermore, woodworking is often a skill people learn something about. Some people will take a shop class in high school where they learn how to assemble wooden objects with drills, screws, nails and dovetails. Others might learn something at a summer camp, trade school or DIY course. At some point in life, everyone finds themselves searching the walls of their homes for a stud onto which they can hang something. Woodworking is very much a living part of our lives. So which style best matches your personality?