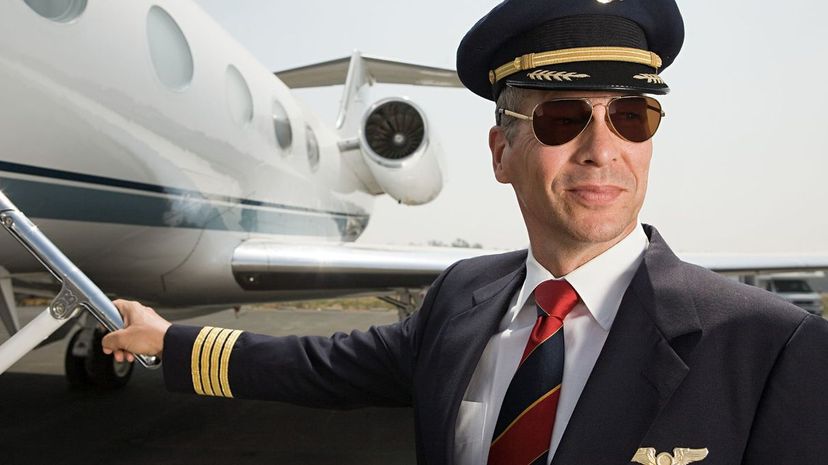 Image: Image Source/DigitalVision/Getty Images
About This Quiz
Becoming a pilot isn't an easy task. Once you pass the first tests, including the written, oral and practical exams, you still have a long road ahead of you. So it's good to know before taking on the challenge if you could hack it as a pilot -- and even more importantly, find our what particular pilot job you are most suited for. 
Do you want to see the most exotic places out there, traveling to the farthest corners of the globe? Or do you want to push your abilities (and your plane's abilities) to the limit? Do you want to serve your country while doing a job you love? Do you want to see the best that Mother Nature has to offer? These are all important questions, but before you can begin to answer these, you first need to determine if you even have what it takes to be a pilot. 
You'll need to work hard. Pilots are constantly learning new avionics, new planes and new skills. And studying never stops. Never. You'll need to understand the rules regarding classes of airspace, how the weather develops and how it affects flight, navigation, aircraft systems, troubleshooting, radio communication, and regulation upon regulations upon regulations. Oh, and you need to know how to fly. 
However, if you're ready to tackle the challenge, take this quiz to see what kind of pilot career most suits you!