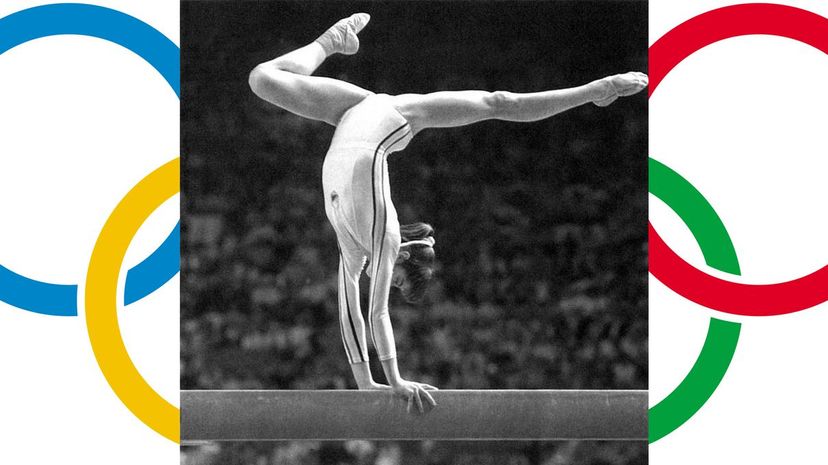 Image: WikiCommons by Pierre de Coubertin / WikiCommons
About This Quiz
At the 2019 U.S. Gymnastics Championships, Simone Biles unveiled two new skills that had even non-gymnastics fans buzzing. In addition to a double-twisting double-back flip off the beam — which is a mere 4 inches wide, just in case you forgot — Biles also threw in a triple-twisting double-back on the floor. Both skills have never been attempted before by any female gymnast, and are so unbelievably difficult that even other Olympic gold medalists in the sport were at a loss for words at the feats. And while the videos of Simone throwing these skills pretty much broke the internet in the days to follow, the really cool part is that she didn't even have to do them.
Sure, you could say that any gymnast doesn't really have to do the skills they end up doing in their routines, but for most, the only way to even have a shot at gold is to throw the absolute hardest skills you possibly can during the competition. For Biles, who has won every event she has entered since 2013, the reasoning behind showing off those new skills had nothing to do with the scores. She would have easily won the event without them, but she has an inner drive to continuously push her body to try bigger and harder skills. And that's exactly what makes her a legend whose name will live on in the sport long after she's retired. 
Of course, Biles isn't the only great gymnast to ever take to the floor, and many still remember the first time they saw Nadia, Olga Korbut, Shannon Miller and other stars. Want to find out which gymnastics legend you have the most in common with? Take this quiz to find out which one shares your style!