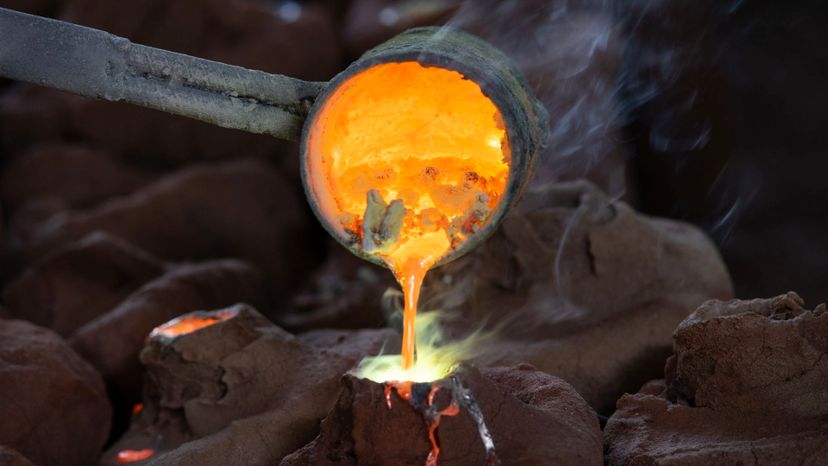 Image: Prapass Pulsub/Moment/gettyimages
About This Quiz
On the periodic table, metals dominate it, with six of the eight families occupying it.  Some of the families include the transition metals, which include silver and gold: the poor metals, which has lead and tin in its family: and the alkali metals, where potassium, sodium and lithium reside.  From consumer products to the human body, metals are hidden everywhere.  
In the human body, metals play a pivotal role in our survival.  Zinc, one of the poor metals, helps promote cell growth and cell division.  What does that have to do with the body?  With the proper amount of zinc, those two activities can help create enough blood cells to help repair wounds.  In addition to this, zinc is used to aid in the senses of smell and taste.  Iron, one of the transition metals, is essential in the creation of hemoglobin, which is pivotal in transporting oxygen from the lungs to the heart.  
When it comes to jewelry, metals are one of the essential materials in creating the masterpieces that can shape relationships.  For the most part, wedding bands were traditionally created from gold. However, as time passed, demand for a tougher material resulted from folks who were rough on their jewelry.  As a result, platinum has become one of the more popular metals in matrimonial jewelry.
We're going to try to stump your metallic know-how in this quiz. We'll show you everyday objects, and it will be your job to discern what they are.  Good luck!