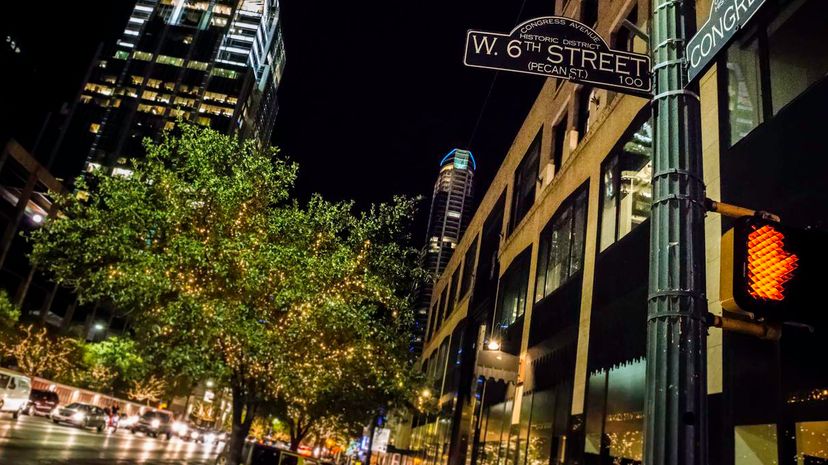 Image: dszc/E+/Getty Images
About This Quiz
There's the Museum of Fine Arts in Houston, an exotic aquarium in Dallas, but do you know which city is known as the "live music capital of the world?" Austin ... the city of the famous South by Southwest music festival and the Salt Lick BBQ restaurant. It's also a place where quirky locals can embrace their unique personalities and love of music, because there really is no other place like Austin, Texas.
So why should someone visit or live in a city like this? For one thing, Austin is home to many types of outdoor adventures, which include lakes, parks and hiking trails. Locals also love this "city of the violet crown" for Lady Bird Lake, Mount Bonnell and the Barton Creek Greenbelt. But if you're more of a city person, then perhaps live music, bars and trendy restaurants would suit you better! Try to find the secret bar at Clive Bar and Bar Illegal or watch some comedy at Spider House Cafe and Ballroom. 
Whatever you decide to do, this city is sure to welcome you with open arms and a pint of beer. So if you're feeling hungry for more, then it's time to find out what part of Austin you should live in with this Texas quiz!