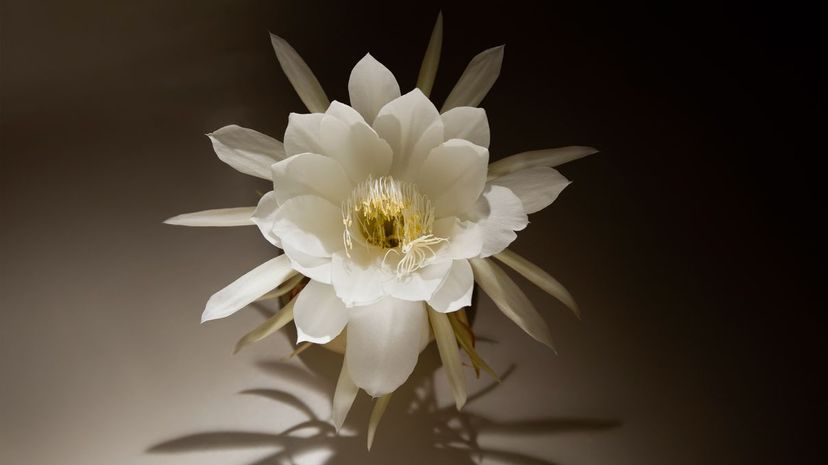 Image: VallarieE / E+ / Getty Images
About This Quiz
Thousands of species of flowers bloom during the day, from roses to peonies to violets. Some species, such as daisies and California poppies, close up at night, but most day-blooming flowers stay open until they die. However, a few species of flowers only reveal their beauty when the sun is safely tucked away. They may open in the late afternoon, after the sun's heat has passed, or they may only open when the moon is out. Often white in color, these night-blooming flowers are pollinated by nocturnal moths, which they attract with their strong scents. 
Some of the world's greatest perfumes are based on essential oils derived from night-blooming flowers, such as Guerlain's Shalimar, which features jasmine, and Frederic Malle's Carnal Flower, which features tuberose. For centuries, these flowers have been associated with romance, mystery and forbidden love. If you've ever wondered which night-blooming flower is symbolic of your personality, this is the quiz for you!
We want to know all about you, from your Hogwarts house to your darkest personal secrets to your favorite "Saved by the Bell" character. In return, we'll tell you which deliciously fragrant night-blooming flower would suit your personality best! Who knows, you may already own a scent that features this flower, or you may discover that this flower's scent makes you appear more alluring than ever before. Ready to find out more? Let's get quizzing!