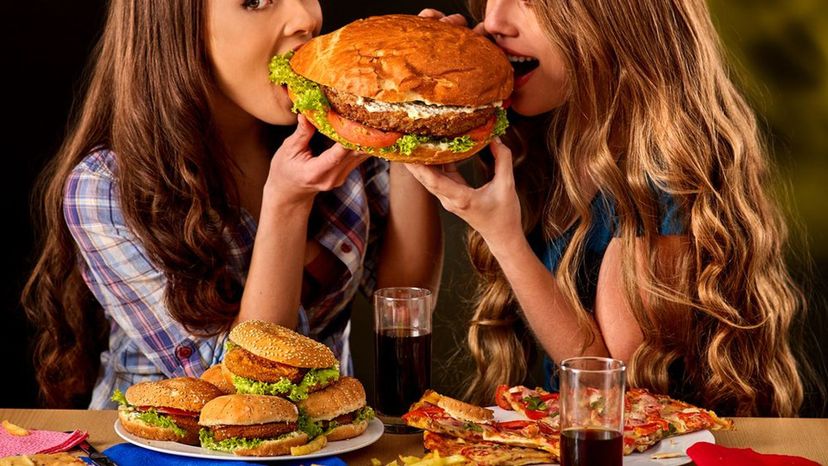 Image: Shutterstock
About This Quiz
Fast food is any mass-produced food that has a low preparation time and also low nutritional value. To further define the term, these foods are sold in restaurants and/or stores and usually include ingredients that have been precooked, preheated, or frozen. Many of the most popular types of fast food include pizza, hot dogs, fried chicken, burgers, french fries and other variations of the dish.
Yes, we all know that it's bad for you, and eating this food has been linked to many health problems including cancer, obesity, and depression, but an average of 1 in 4 Americans eat some kind of fast food every single day. It has been estimated that over $100 billion is spent on this type of food per year, and the numbers are only increasing.
The cost of these dishes keeps going down while the portion sizes go up. Many of the companies are also constantly churning out new foods in an attempt to keep people interested.
Which of the many fast food items found on almost every single menu are you? Will you be as salty as french fries, as cheesy as pizza, as complicated as a burger, or as juicy as some fried chicken? If you have the hunger to find out, then this is the quiz for you!