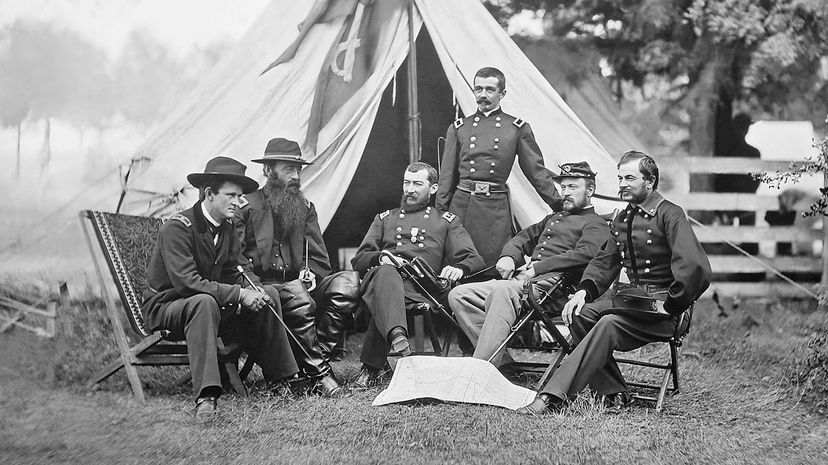 Image: National Archives/Stocktrek Images/Stocktrek Images/Getty Images
About This Quiz
The Civil War is something that no one in the United States of America is proud of but is something that changed our country and the world, for all of time. While for the most part the Civil War was fought between the North, or what was known as the United States of America and the South, which was known as the Confederate United States of America, over the issue of slavery, there were other factors at hand as well.  
The war also had to do with the South deciding they wanted to leave the Union because the North was telling them what to do. Abraham Lincoln was President of the United States and refused to recognize the Confederates as a country. Soon, war broke out. The war was truly horrible, pitting brother against brother, but the North prevailed, slavery was abolished, and the United States became one nation again.
If you fought in the Civil War, whether that be for the North or the South, what rank would you achieve? This particular war was hard on everyone, so it should be interesting to see how far you would move up the ranks, whether you were listening to "The Battle Hymn of the Republic" or "The Yellow Rose of Texas." Take this quiz to see how you would rank as a soldier in the Civil War.