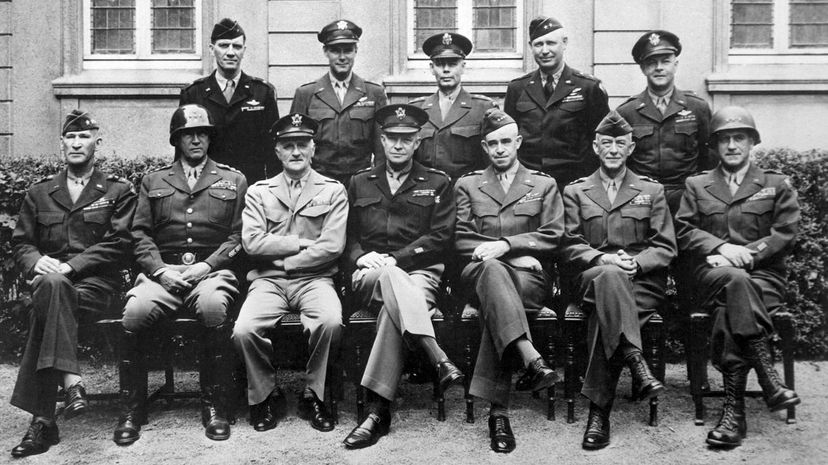 Image: Wiki Commons by U.S. Army
About This Quiz
World War II is largely thought of as the most damaging war our planet has ever seen. Also known as the Second World War, this conflict literally did involve almost every powerful country in the world in some way. The major forces were the Axis powers of Nazi Germany, Italy, and Japan vs. the Allies, which were mainly the United States, France, Great Britain, the Soviet Union, and, to a lesser extent, China. 
If you were around back in those days, how far would you have moved up the ranks in the military? A lot of it depends on your personality as well as the skills that you have. There are a lot of different variables when it comes to that kind of thing; you could be the most skilled person in the world, one that is totally made to be a soldier, but if you're a lover and not a fighter, then you probably wouldn't move far past private.  
On the other hand, you might have never have thought of yourself as a soldier, but once you joined up and started to fight in the war, you may have made it all the way to General. Take this quiz about your personality and skills, and we'll tell you if people would be calling you "sir" during WWII or if you were being told to "drop and give me 20" a lot.