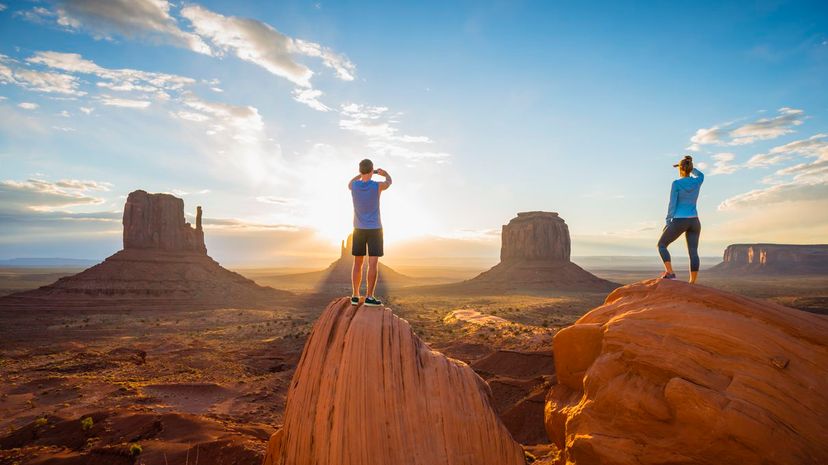 Image: Jacobs Stock Photography Ltd/DigitalVision/Getty Images
About This Quiz
If you've ever felt like a beach bum living in the mountains or a city dweller stuck on a farm, we get you. There are fifty states in this country, each with a different vibe, climate and landscape. Chances are that the state you've landed in may not actually be the state that best fits your preferences and personality. 
Perhaps you live in the big city, but you spend all your free time driving to natural parks to breathe deeply in the green space. It could be that your soul would really thrive if you lived surrounded by green space, as you would in Montana. Or maybe you live within walking distance of the beach, but you spend the entire fall looking at pictures of autumnal colors in the rolling mountainsides of the Northeast. Is your true home among the flaming red maple leaves in Vermont? When was the last time you even touched that surfboard? 
Regardless of whether you are looking to uproot your life and settle in a new state or not, it never hurts to let your imagination roam the country, to consider what your life would look like across the state line. Take a quiz trip with us to explore the possibilities that living in another state would offer you!