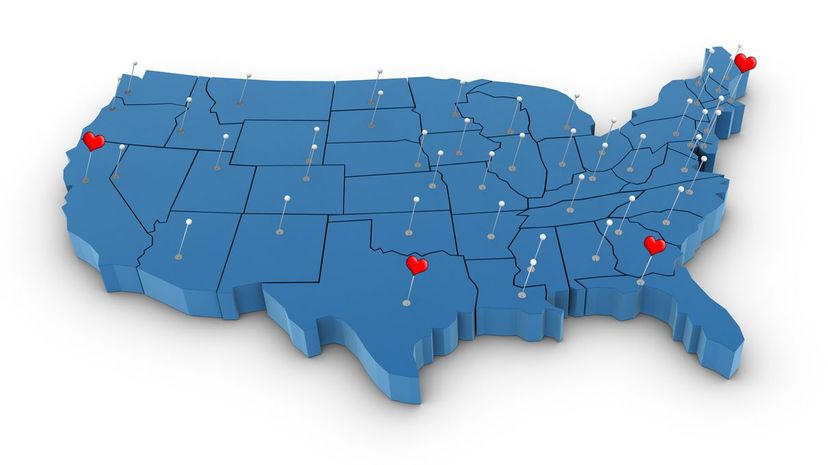 Image: ewg3D / E+ / Getty Images
About This Quiz
ICYMI: The United States of America has, like, A LOT of states. Fifty states, to be exact, which is a long way from the OG Thirteen Colonies. More than 350 years after Jamestown was established, Hawaii and Alaska were the last states to join the party back in 1959. Even though we'd low-key love to have Puerto Rico be part of the fam, there's just something awesome about 5-0.
Hopefully, we didn't lose you with the mini-history lesson, but we had to set you up for the good stuff. With so many states, it's no easy thing to know which one your heart truly belongs to. And, if you're anything like us, you're made curious to know. You're in luck, my dude. This quiz has you covered!
So, what state does your heart belong to? Will you feel at home in California? Is your spirit animal the gators of Florida's everglades? Should you be living in the Lonestar State? Because we care, we're here to help you figure it all out. Answer our questions honestly, and who knows? The results might leave you shook.
Take our quiz to find out what state your heart truly belongs to!