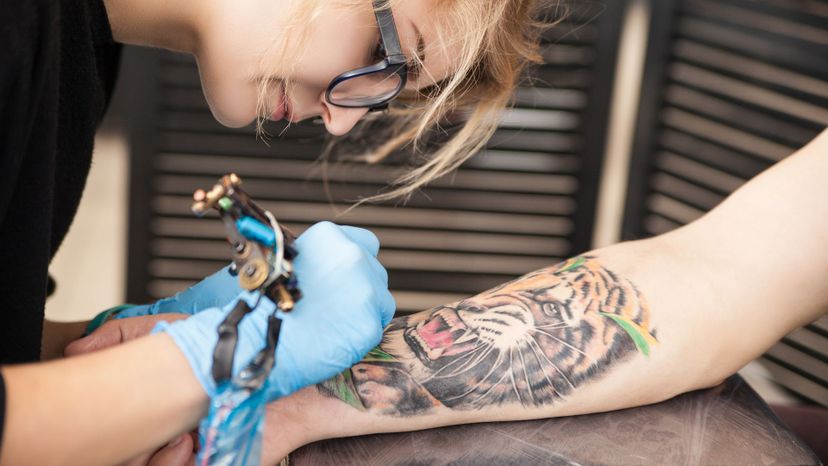 Image: Iuliia Isaieva / Moment / Getty Images
About This Quiz
Did you know that astrology goes all the way back to 4th century BC?  Babylonians introduced this celestial science to the Greeks, however instead of distinguishing the fates of others as an effect of an astrological event, they charted recurring occurrences, such as the seasons.  And even before that, the zodiac was created in ancient Egypt and then adopted by the Babylonians. However, it was the Greeks and Romans who helped develop the jargon that is used today: The word zodiac has its roots in Greek from a few words including zoidiakos meaning of carved figures and zoidion meaning carved figure, sign of the zodiac; and the Romans helped to provide the current list of astrological signs.  A practice that is even older than charting astrological charts is the art of tattooing.

The oldest tattoo on record was preserved by an ice storm: an iceman named Otzi had 61 different tattoos on his body.  Archaeologists guess his death was around 3250 BC and the tattoos were for therapeutic use instead of a display of art.  Today, tattoos are designed for various reasons, however, it is self-expression that seems to be the norm.
So let's take two of these ancient studies and combine them together!  Take our quiz to see which tattoo we'd recommend you get based off your zodiac personality.