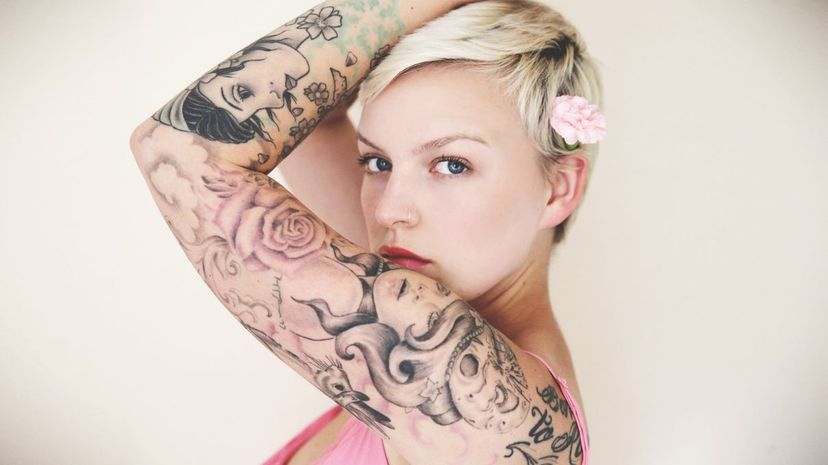 Image: Rekha Garton / DigitalVision / Getty Images
About This Quiz
Tattooing, as we think about it today, is a fairly modern practice, going back only a few centuries. The process involves putting ink into the skin, just deep enough that it remains where it is, but not so deep that it is invisible. Tattoos are interesting because unlike most modifications one might make to one's skin, they remain there forever because of their placement in the dermis, and how the human body reacts to ink.
The act of marking skin independent of the tattoo goes back thousands of years. This was mostly used to mark slaves or prisoners in the ancient world, and sometimes it was to commemorate the loss of a loved one. These markings were different from tattoos in that they did not use ink, but were either just scars, brands or cuts colored with ash. Either way, some of the ideas were the same. Even today, tattoos commemorate loved ones, major events and allegiances.
Modern tattoos can be so much more. Modern tattooing encompasses more technologies than before, and modern tattoos are influenced by art, science, and religions in ways they never were before. With so many tattoos out there, there is a mark that will appeal to the soul of just about every person. Take this quiz, and we will tease out which tattoo speaks to your soul!