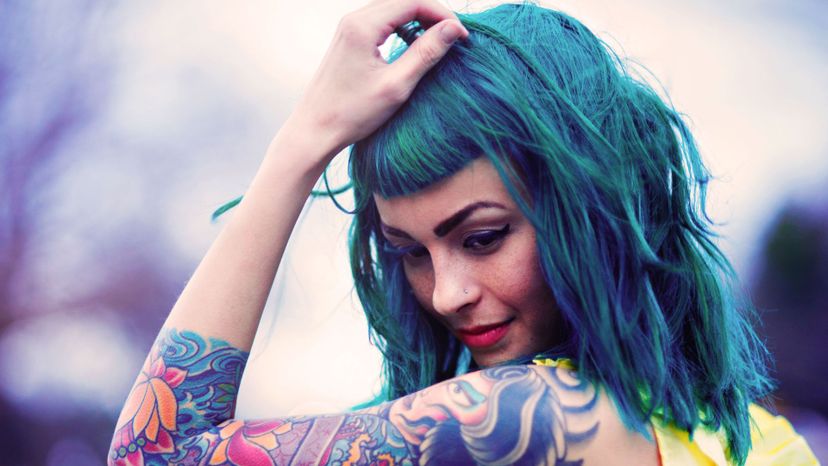 Image: Marie Killen/Moment/GettyImages
About This Quiz
Tattooing is a practice that goes back centuries. Tattoos, as we think of them, come from the tribal cultures of southeast Asia, where sailors would spend weeks getting covered in tattoos that recounted their exploits, their families, and their professions. Sailors brought this practice back from Asia and eventually, following World War II, tattooing became popular with people other than sailors and soldiers.
Tattoos steadily increased in popularity through the 1970s, 1980s and 1990s. Starting with the new millennium, tattoos became fashionable, and not simply the purview of Hell's Angels members, convicts, and Marines. Today, top models have visible tattoos. Soccer moms have tattoos. According to a recent study by Pew, of people ages 18 to 29, 38 percent have tattoos. That number is expected to rise.
Tattoos come in many shapes and sizes. There are traditional tattoos tracing their roots back to cultures where the tattoos really meant something. There are abstract tattoos, tattoos that accentuate bodily features, pop culture reference tattoos, and religious-themed tattoos. Tattoos say a lot about its "wearer," so picking the right one is hugely important. After all, how would Tweety Bird look next to that Punisher skull?
Stymied for your next tattoo idea? Help is here! Take this quiz and we'll tell you what theme your next tattoo should have.