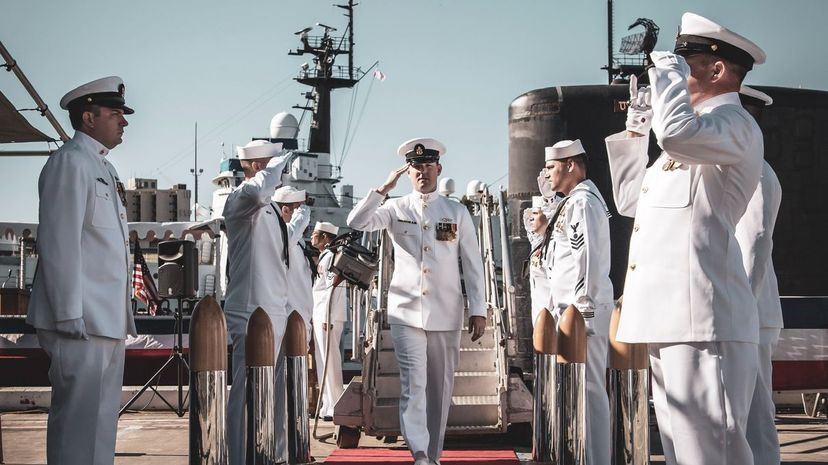 Image: Unsplash by Luemen Carlson
About This Quiz
If you're "ready to lead, ready to follow" and born with the inability to quit, you're the stuff the Navy needs! Serving your country comes with a lot of satisfaction and a lot of rewards, but what jobs would be best for your personality? You wouldn't want to be stuck on a submarine if you're really cut out for flying the friendly skies, Would you? Make sure you're setting the right career goals with this quiz. 
From nuclear weapons technicians to the logistics specialists who help guide aircraft carriers through rough waters, the Navy is full of more career options that you've probably imagined. The Navy uses the ASVAB and your physical readiness to assess where you would do your best work, but what does your personality say? Which Navy jobs are right for you based upon who you are? 
As you answer your questions, you'll give away both your readiness for a high-level Navy position and your unique set of traits. Once you've finished with your responses, we'll compare them to some of the hottest jobs on recruiting boards across the nation. Will you be better suited as a hospital corpsman or an airplane mechanic? Put your ambitions on display, and we'll tell you which jobs work best for you!