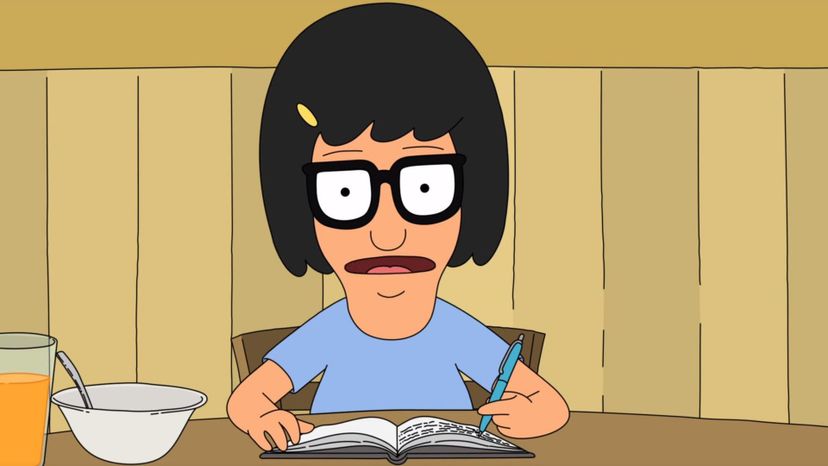 Image: 20th Century Fox Television
About This Quiz
"Bob's Burgers" is an American animated television series that premiered on Fox in January 2011. Created by Loren Bouchard, the show focuses on the Belcher family (parents Bob and Linda, and children Tina, Gene, and Linda) who run a burger restaurant on the fictional street of Ocean Avenue. Each member either helps out or works in the restaurant that seems to suffer from bad luck, but continues to stay open. 
One of the more popular characters from the series is Tina Belcher, the eldest child who is known for being confident, quirky and a hopeless romantic. She stands out for having 25 crushes and for her obsession with butts, unicorn, and rainbows. Tina is also known for being very creative, which was seen in her erotic fiction writing. 
She is said to represent the awkwardness in every teenage girl, one of the reasons why people can identify with her. They may not share some of her obsessions, but they share traits all the same.
What percent Tina Belcher are you? Will you get 100%, basically making her your twin, or will you get 3% making you complete opposites? To find out the answer to those questions, you need to take this quiz!