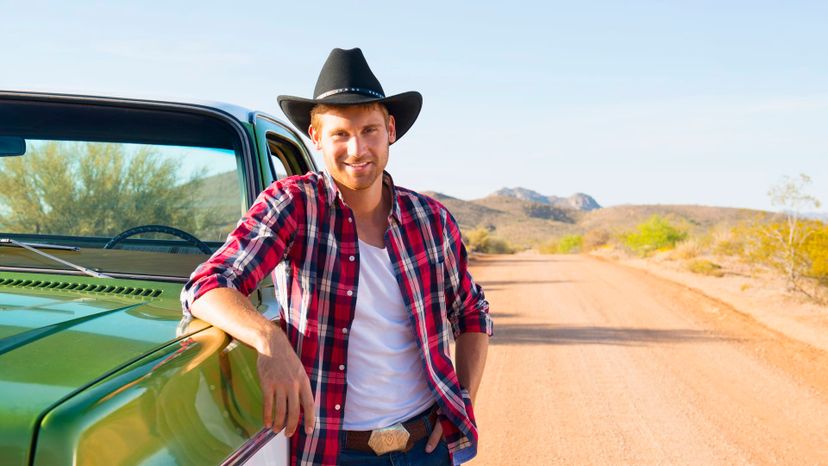 Image: Jacobs Stock Photography Ltd/DigitalVision/Getty Images
About This Quiz
We can't think of anything more embarrassing than wearing the wrong cowboy hat. Whether you are hitting the riding trail or you are posing for family portraits, your cowboy hat must match both your personality and your head shape. Ill-fitting cowboy hats are for amateurs, and that is simply not the impression you want to give around the ranch.

As we gallop through this quiz, we are going to reach deep inside you and find your inner cowboy. Whether you end up rocking the Cattleman or the Tom Mix, shouldn't be left up to the hat you like the most. You must find the hat that will set off your features and stay on your head during this windy nights on the range.

You might or might not own a set of chaps, but it's not necessary for learning what type of cowboy hat you should wear. The hat you should wear will come down to the hat that matches you and your everyday life. There's a lot of them out there, but we will make your shopping trip easier once you answer our questions.

Which cowboy hat will make you want to get on the horse? Tell us all about yourself, and we will reveal it. Giddy up!