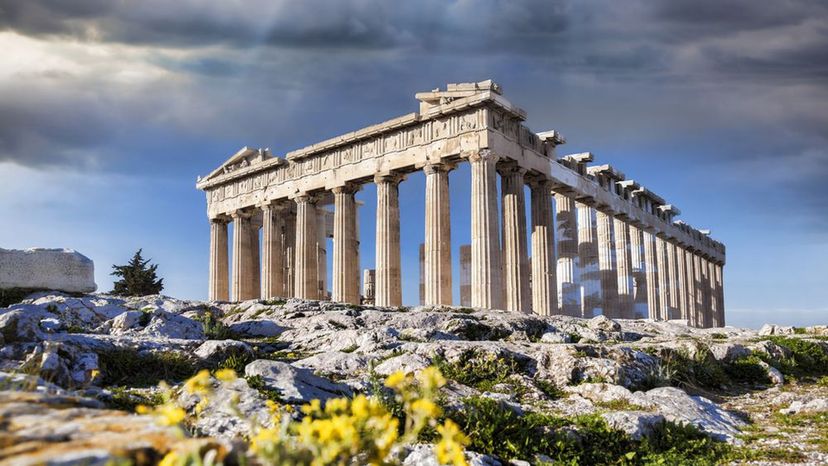 Image: Shutterstock
About This Quiz
Ancient Athens was the crucible out of which western democracy, western philosophy, and the foundations of mythological story structure came from. Ancient Greece gave us the myths of Homer, the philosophies of Plato and Aristotle, the generals Alexander and Ptolemy, and the system we call direct democracy. Athens sat in the center of all of this, shaping the destiny of Greece, and civilizing their culture, making it more like modern Brussels, and less like ancient Sparta.
The ancient Greeks had many jobs we would recognize today, as well as some we would be horrified by. Due to the lack of mechanization in the ancient world, the ancient Greeks kept slaves, relied on human power for their construction projects, and lost many men and women in war. 
Athens was the most cosmopolitan of all the Greek city-states, and while it was militarily powerful, that was mostly due to its excellent navy. The most famous Greek warriors like Alexander of Macedonia and Leonidas of Sparta were not Athenian. The one military force known to be Athenian was the Athenian Navy, which was as much responsible for repelling Xerxes as King Leonidas and his 300 Spartan soldiers.
We have a few questions for you, and when you finish it, we'll inscribe your curriculum vitae (sorry for the Latin) in clay and hand deliver it to the Athenian ancient employment bureau to see where you'll fit in.