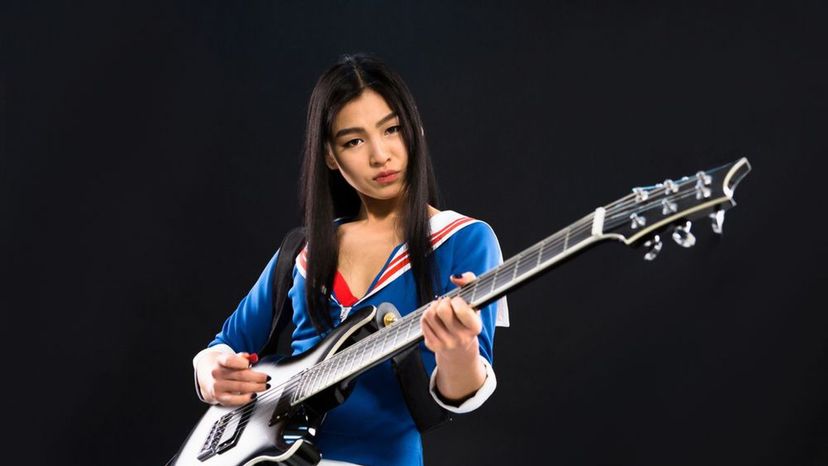 Image: Shutterstock
About This Quiz
The rock scene of the 90s was known for bringing us a steady diet of grunge and flannel, with Seattle serving as the home of the alternative scene. 
The bright, artificial, technicolor feel of the 80s was being replaced by a much more earthy and grounded energy. In addition to the alternative rock scene, British bands were also making a splash, bringing a combination of punk, rock, electronic and even classical music influences to the table. 
Want to to know what your 90s rock anthem is? This quiz will help you find it!
Perhaps you have a pretty dark outlook on life and an extremely low opinion of humanity in general. If you'd actually welcome news of the apocalypse, "Black Hole Sun," by Soundgarden, seems like the perfect anthem for your pessimistic vibe.
On the other hand, maybe you're a lot more optimistic. If you have your fingers crossed that the relationship of your dreams is on the horizon, perhaps this might just be the day that they throw it back to you. It also seems like "Wonderwall," by Oasis, would be a fitting anthem.
Maybe your vibe is somewhere between apocalyptic and sunshine and lollipops. Fear not! We have the perfect 90s rock anthem for you, as well!
Crank it up and let's get this party started right. Word.