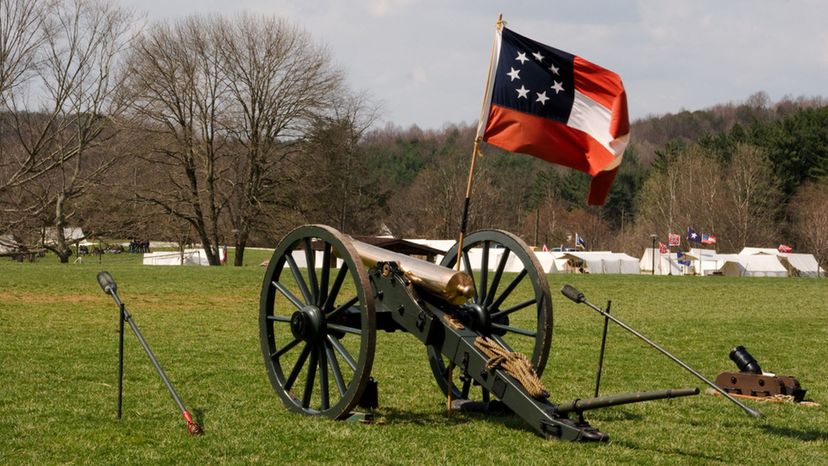 Image: Shutterstock
About This Quiz
The American Civil War, which took place in the 1860s, happened because President Lincoln emancipated the slaves kept in the US, a move that angered southern states that depended on slave labor for centuries. 
Interestingly, all this took place in a time when mechanization was beginning to take hold, a change that could have obviated the need for slaves in most agriculture in just a few decades, had the war not happened. This massive technological revolution didn't just give people new farming technology, it gave them Dr. Gatling's gun, TNT, and mass production of rifling.  
As a result, the war saw more Americans die as a proportion of the population than any other war, with staggering numbers of war dead rushing headlong into gunfire as strategies reminiscent of the Napoleonic Wars played out on American farmland.
Into this poured immigrants fleeing serfdom in Europe, Americans bent on manifest destiny, patriotic idealists, and thieves. The Civil War produced the Pinkerton Detective Agency, a forerunner of the FBI. The war became one of the first major markets for morphine (resulting in the first generation of large-scale opiate addiction in the US), and the war was the genesis of a criminal whose exploits inspired the creation of the fictional Professor Moriarty.
How would you fare in this crucible? Answer some questions and we will tell you what you'd do for a living if you were in the thick of the American Civil War!