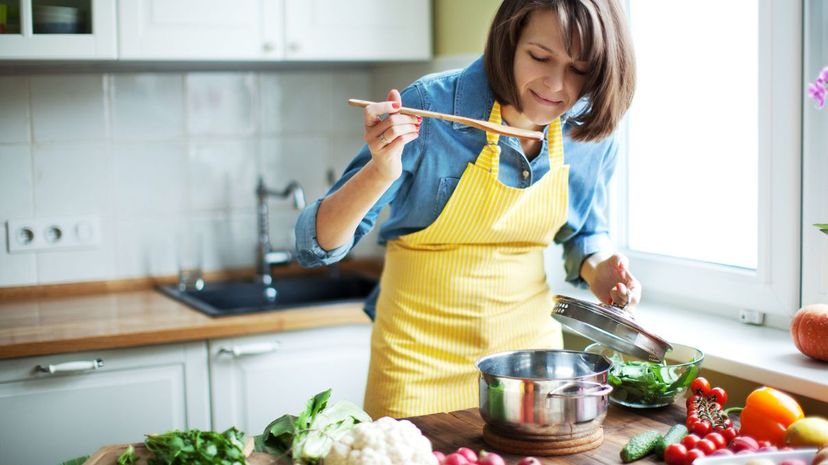 Image: yulkapopkova/E+/Getty Images
About This Quiz
Whether you trained at the Cordon Bleu or only learned to make pasta last year, chances are that you have your own cooking style. Don't believe us? Think about the way you make eggs. Do you boil them, slice them and add them to dinner salads? Or do you whisk them with cream and sliced bell pepper to make a delicious omelet?
Your favorite egg recipe actually reveals quite a bit about your personality. A person who prefers hard-boiled eggs is likely more health-conscious than someone who regularly eats creamy omelets. The scrambled egg aficionado probably doesn't have much time to waste, unlike the poached egg fan, who can afford to spend their morning carefully coddling their breakfast. And this theory doesn't apply to eggs alone! The way you cook for guests, accommodate dietary restrictions and thicken your sauces can say much more about who you are than you'd guess.
So, are you curious yet about what your cooking choices say about you? If so, you're going to adore this quiz. We're going to ask you all about what you do in the kitchen, from the way you prepare kale to your favorite kitchen tool. At the end of the quiz, we'll unveil your cooking personality type. Ready to find out what kind of chef you are? Let's get quizzing!