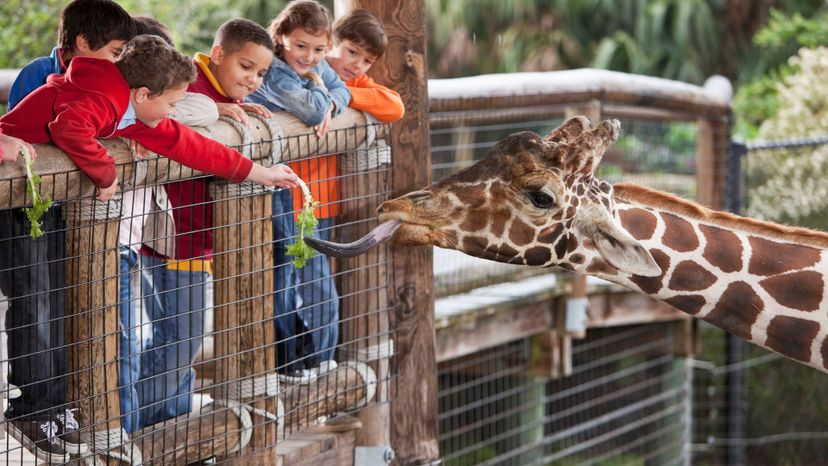 Image: kali9/E+/gettyimages
About This Quiz
It's estimated that there are over 10,000 zoos around the world. The U.S. alone has over 2,000 places that are considered licensed exhibitors of animals, hundreds of which are the really high-end zoos committed to a high standard of care for their animal exhibits. What does all that mean on a grand scale? That humans really love seeing animals, learning about animals, taking pictures of animals and just getting in touch with nature they'd otherwise never have contact with.
Now sure, some people might claim animals were meant to be free but look at it from the other side of the coin - a lot of these animals might not even exist in the wild anymore and would be extinct if not for human conservation efforts. Our interest in nature can be a double-edged sword like that. So while, ideally, animals would be roaming free in their natural environment, let's at least be happy that zoos exist to keep some of these species from disappearing entirely.
So don't let anyone make you feel bad about visiting a zoo - these places educate people about animals and help keep them alive. Now let's celebrate their efforts by taking a guess at just what animal at the zoo you love the most. Think we can? Take the quiz and see!