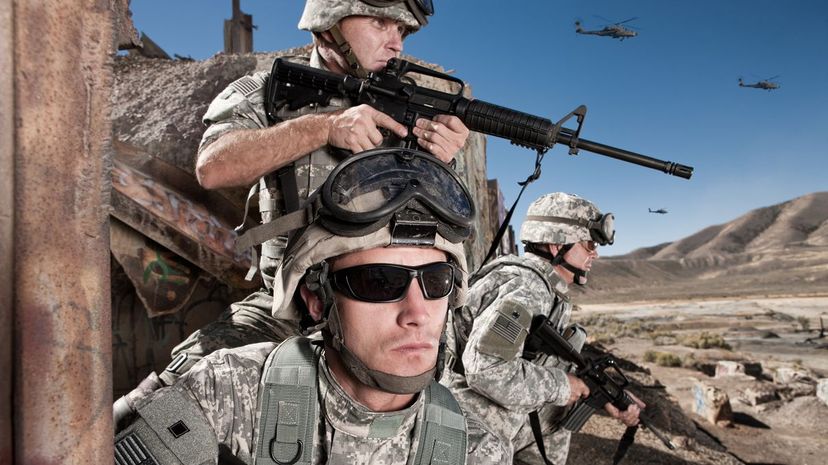 Image: avid_creative/ E+/ Getty Images
About This Quiz
Military names go back a long way, though there is no way to know if they go back to the beginning of war. In biblical times, there were figures like Judah Maccabee ("the Hammer"), whose name, depending on whom you ask, stemmed from his weapon of choice, general demeanor, his battle cry, or something else. Charles Martel, the Frankish king who turned back the Moores and fathered Charlemagne was not named Martel, but rather Martel was a nickname that meant "the Hammer" as well. Basically, early on there were a lot of hammers, which one supposes were popular at the time.
More modern names come from the ways of modern warfare. Admiral Arleigh Burke, who served in the Pacific during WW2, was nicknamed "31-Knot" because of a successful mission that required him to travel at full speed, but due to damage to one of his ships, the fastest his squadron could travel was 31 knots. Organized military culture also plays a role in names, as anyone who has seen "Full Metal Jacket" will attest. In these modern times, with war governed more by law than any time in the past and personal mystery less of a factor, military names either reach more deeply into one's sense of identity, or are assigned as a sort of joke, either by other soldiers or sailors, or the press, as was the case with General Mattis.
Do you wonder what your military name would be? We'll work it out for you. Just take this quiz!