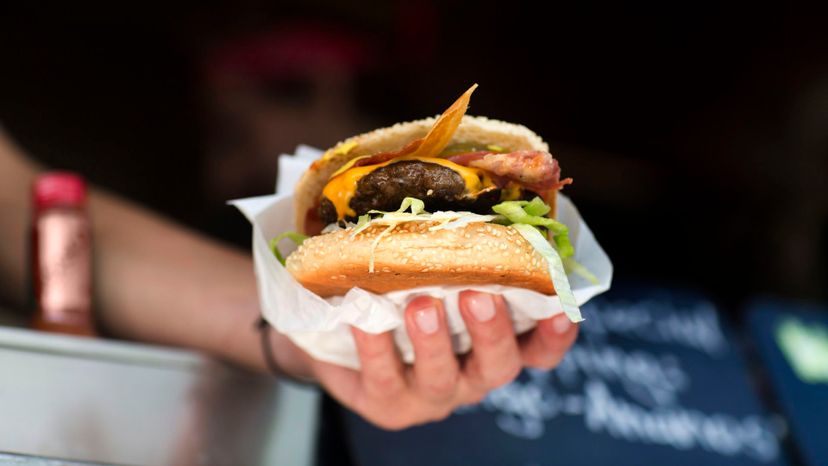 Image: Sigrid Gombert/Cultura/Getty Images
About This Quiz
Fast foods have been with us for ages. While American fast food only goes back to the 1920s, when curbside service was introduced to early motorists, in other parts of the world, it goes back much further. In Japan, for instance, ninja invented a sort of "energy bar" made of sticky rice and high-calorie foods so they could eat on the run without needing to stop very often for bathroom breaks. This snack was even designed to prevent passing gas, which would be a dead giveaway when you're about to pounce on a feudal lord with weapons drawn.
In the modern world, fast food speaks to us. Sometimes it speaks through our dreams, while other times we simply find that we identify with one fast food item or another. At times, this correlates with a fast food chain, perhaps a regional one. Other times it's a category of fast food common to the majority of fast food producers.  According to a survey, in 2010, the average American consumed 29 pounds of French fries, 23 pounds of pizza, and 24 pounds of ice cream. That translates to 8,969,700,000 pounds of French fries, 7,113,900,000 pounds of pizza, and 7,423,200,000 pounds of ice cream consumed by Americans nationwide in 2010, and those numbers only go up every year.
Which fast food has become a part of your soul? Take this quiz and find out!