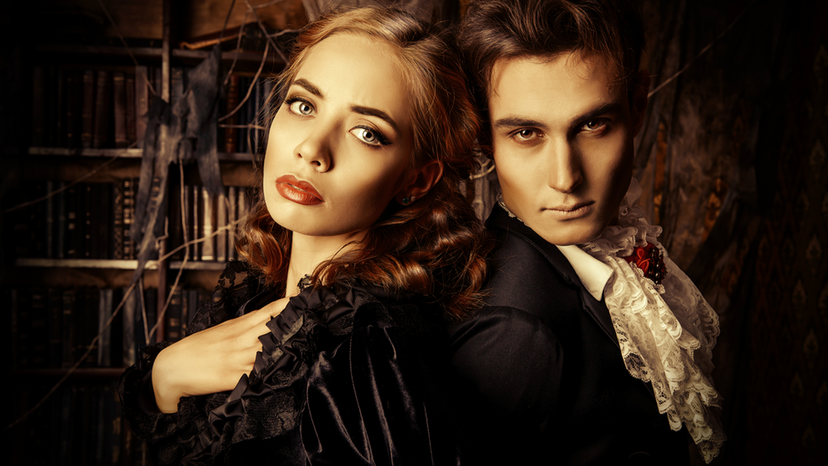 Image: Shutterstock
About This Quiz
Long before "The Twilight Saga," "The Vampire Diaries" and the "True Blood" series, folklore about vampires has captured imaginations and terrified us to no end. But that makes us wonder, have you ever considered what your vampire name might be? Read on to find out!

Now in more modern times, these once scary and ruthless creatures have seemed to gain a more likable and relatable demeanor. In short, we have more empathy than ever for these children of the night. For example, Edward and Emmett Cullen from "The Twilight Saga" had teens everywhere swooning. Selene from "Underworld" had people wanting speed and agility. "Blade" made sunglasses at night all the more cool.  And of course the grandfather of them all, the ever-popular Dracula, literally will not die. Bram Stoker's character has been driving us batty ever since the novel was first published in 1897.
With such cool character names out there, what would your vampire name be? Will it be based on where you are from? Will it be something that represents your personality? Or will it be a name that describes what you stand for? There is only one way to find out your vampire name. Take this quiz (and hold the garlic)!