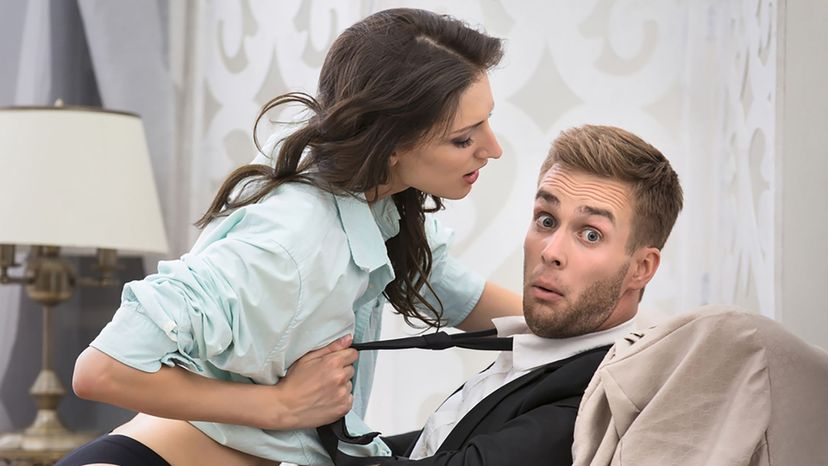 Image: Shutterstock
About This Quiz
Whether it be in life or in the bedroom, there are three kinds of people - those who are dominant, those who are submissive, and those who are somewhere in between. If you're dominant, you like to be in charge and can't handle anything less. If you're submissive, you totally like it when someone takes control of you and tells you what to do, sometimes not only between the sheets, but in life. Then we have those that are in between, which is the vast majority of people. 
A lot of these people never think about whether they're dominant or submissive, and a lot of them aren't even sure themselves where they fall on the scale. Others do know what turns them on, but they either aren't comfortable showing that to the world, or they simply just haven't met the right person that they feel comfortable with.
What about you? Where do you fall on the scale? Are you the one that has been a little bad and need to be punished, or are you the person that needs to serve the punishment to your partner? Or do you have no idea what we are talking about? Or maybe you're just pretending you don't? Take this quiz and we'll tell you where you stand on the dominant and submissive scale.