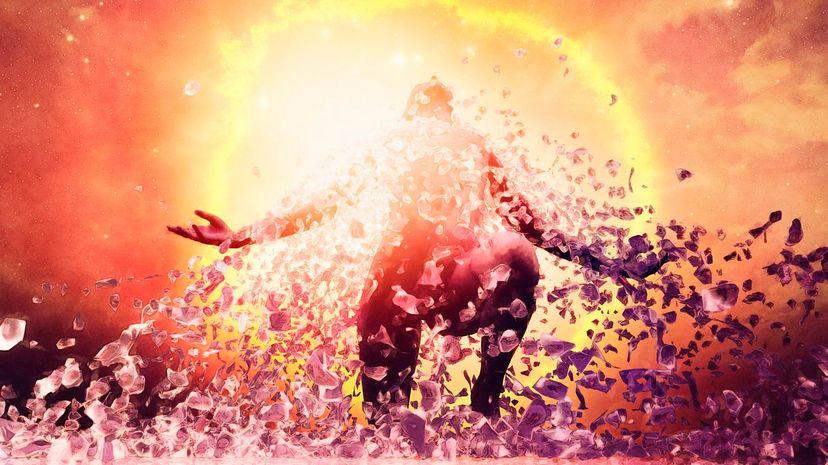 Image: gremlin / E+ / Getty Images
About This Quiz
Did you know your spiritual energy is not a personal secret? The energy generated within emanates from your body in a field of colored light called an aura. Auras can be seen and interpreted by spiritually intuitive readers. Knowing the color of your auric light can help you to understand more about the kind of energy created by your personal life force. What are you manifesting to the world, and what potential do you have for work in the world?
In addition to knowing about yourself, though, knowing the color of your own aura may help you see what auric colors you are most compatible with. As in color theory, which studies the ways that colors harmonize or clash, we can study how the colors in a person's aura match other colors. Fascinatingly, color theory for the physical world of color holds true for the electromagnetic colors of the spirit world. Colors that highly complement one another in a kitchen also are compatible as combinations of people. 
If you don't have time to have your aura read, you can learn a lot about your aura by answering questions about your personal habits, dispositions, and desires. These personality characteristics clearly indicate the aura cast around your being, even if it can't be seen. By answering these questions about your personal preferences, we'll match your auric color to your perfect companion. Take this quiz to find your color match!