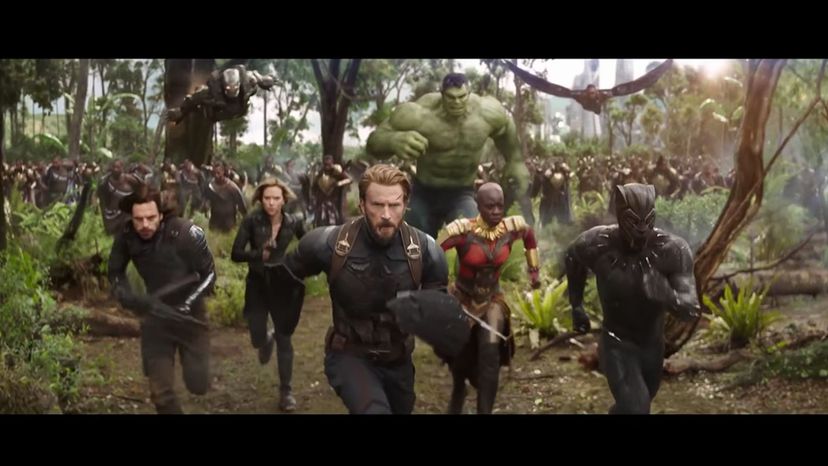 Image: Marvel Studios
About This Quiz
The Avengers are a fictional team of superheroes who first appeared in a comic book published in 1963 by the American comic book company, Marvel Comics. The team consists of pre-existing and popular characters who had already starred in their own comic book series 
Unlike some other superhero teams, the Avengers stand apart because not all members have superpowers or are from planet Earth. The team is made up of humans, aliens, androids, Inhumans and supernatural villains, and there are even members who were former villains. They have come together from many parts of the galaxy, all to defend the planet and the universe at large. Some of these popular characters include Thor, Captain America, Iron Man, Hulk and Ant-Man.
In 2012, Marvel decided to bring these comics and the characters to life with the first "The Avengers" movie. Since then,  there have been two additional movies, "Avengers: Age of Ultron" and "Avengers: Infinity War," with an as yet untitled one set to be released in 2019. 
Which one of the world's mightiest heroes is the one for you? Will it be someone who you've been secretly crushing on, or will it be someone you never saw yourself with? Take this quiz to find out which hero is right for you!