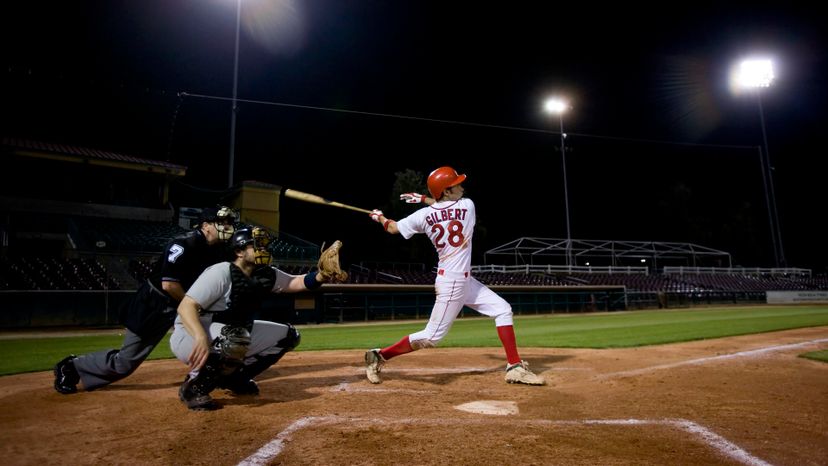 Image: Donald Miralle / DigitalVision / Getty Images
About This Quiz
"90% of the game is half mental."
Through these and other maxims as confusing as they are legendary, Yogi Berra ensured he would go down in history for more than just his skills on the field.
True, Yogi was well-respected for his prowess at the plate and behind it, but most people today know him better for his head-scratching sayings or "Yogi-isms."
Yogi's catch phrases are just one example of what makes the sport of baseball so important to American culture. Like Yogi, many stars of Major League Baseball have had personalities big enough to stretch from home plate to the outfield. There was Randy Johnson, the pancake-chomping, drum-playing fireball thrower, and Moises Alou, the Cubs' outfielder known for toughening up his hands by urinating on them.
More recently, the league has seen the likes of Tim Lincecum, the lanky hurler with the flowing mane who brought a chilled out vibe to the sport. And of course, no one could forget the diva-like behavior of Alex Rodriguez, who is rumored to have a painting of himself as a centaur hanging above his bed.
Ready to find out which legend of the summer you match up most with? Take this quiz and find out. Play ball!