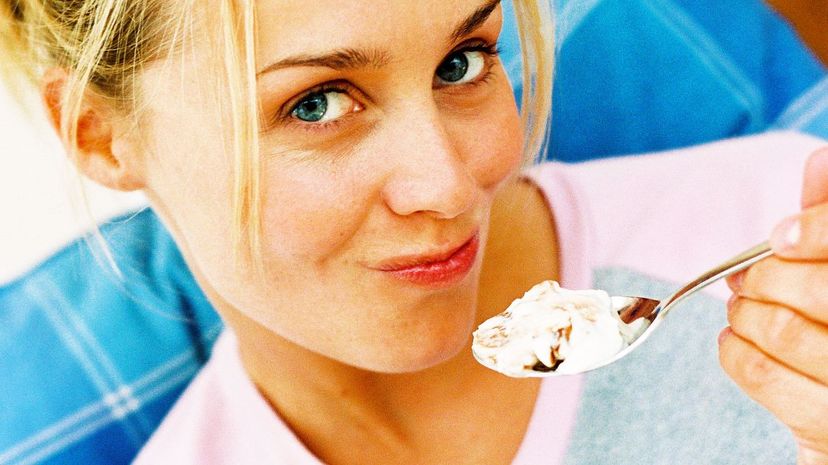 Image: BananaStock / Getty Images Plus / Getty Images
About This Quiz
Since 1978, Ben Cohen and Jerry Greenfield's eponymous company has been churning out endless ice cream flavors. Today, Ben & Jerry's products are available at grocery stores in pints, pint slices and mini cups, as well as in Ben & Jerry's Scoop Shops. 
While some Ben & Jerry's flavors are timeless, others wind up in the flavor graveyard due to lack of demand or because they were limited flavors. Even after they leave store shelves, many flavors remain missed by their fans. Ben & Jerry's counts Oatmeal Cookie Chunk, Dublin Mudslide, Creme Brulee, Brownie Batter and Festivus as its top five missed flavors. Then there are the flavors that the company admits it missed the boat on. For example, few people miss Sugar Plum, which combined plum and caramel ice cream. 
Despite the occasional flop, there are plenty of Ben & Jerry's flavors that have longevity, with at least 12 past or approaching the 20-year mark. Since 1987, Ben & Jerry's has been proudly producing Cherry Garcia. Two years earlier, the company created New York Super Fudge Chunk, combining dark fudge chucks, pecans, walnuts and fudge-covered almonds. 
Are you a scoop shop regular? Is there always a pint of Ben & Jerry's in your freezer? Then you're going to love finding out which Ben & Jerry's flavor fits your personality!