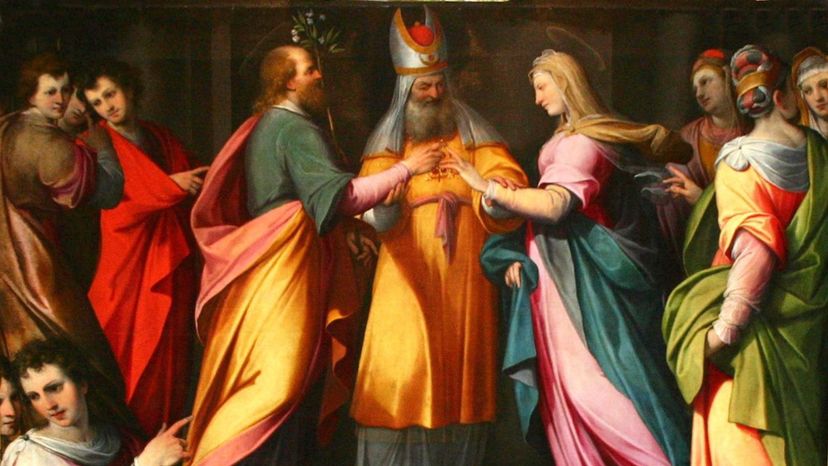 Image: Wiki Commons
About This Quiz
Have you ever wondered what it would have been like to live in ancient biblical times? Technological advancements aside, not much has changed on the human side of things. Relationships are still what they once were...difficult. Mary and Joseph probably bickered about how the money should be spent, and Samson was probably just as jealous of other men around Delilah as most people are about their mates. 
Things change but people don't, and this personality test proves the point. Check in and see which biblical couple you and your significant other best resemble.Does your hubby love your food, like Adam and Eve? Or is your girlfriend destined to destroy your relationship for the love of money, as Delilah did with Samson? Details about your relationship with your parents, your pets, your God, and each other are not off limits. Paint a picture of what life is like with your main squeeze and this quiz will do the rest.
Encourage your mate to participate so that you both can get really great conclusions. See if your love can withstand the Bible-honest truth!