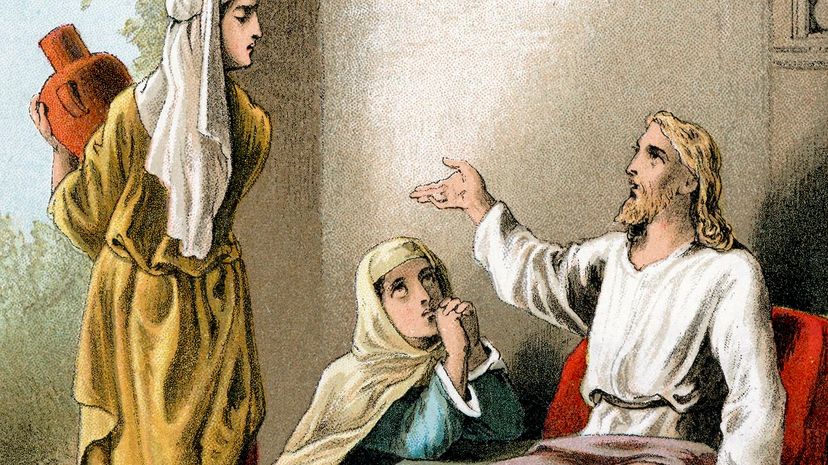 Image: duncan1890 / DigitalVision Vectors / Getty Images
About This Quiz
From Eve to Tamar, Delilah to Deborah, and Martha to Mary, the mother of Jesus, the Bible offers us glimpses of a vast variety of women. Some of these women were faithful to God and gave us pictures and stories to shape our lives by. Others may show us what not to do—and what the consequences of folly look like! 
Thinking about what biblical woman your daughter is most like may give you a way to think about what kind of learning experiences she needs to grow in her path. It may give you an indication of what's ahead for her faith journey. Even the characters in the Bible who seem the least redeemable have hope, and they often, as Jesus instructs, love God the most for having been forgiven the most.
The Bible doesn't give us two-dimensional characters, whose stories are simple and black and white. All the characters in the Old and New Testaments are fully human, with layers and complexity, faith and doubt—just like your daughter. The stories in the Bible show us women who believed against all the odds, women who laughed at God's plan—and followed it anyway, women who worked against God's plans, and women who sat at Jesus's feet and listened. Based on what your daughter's habits and personality are like, we'll predict which of these women she's most like! Scroll on to find out ... and then share with a friend who has a daughter!