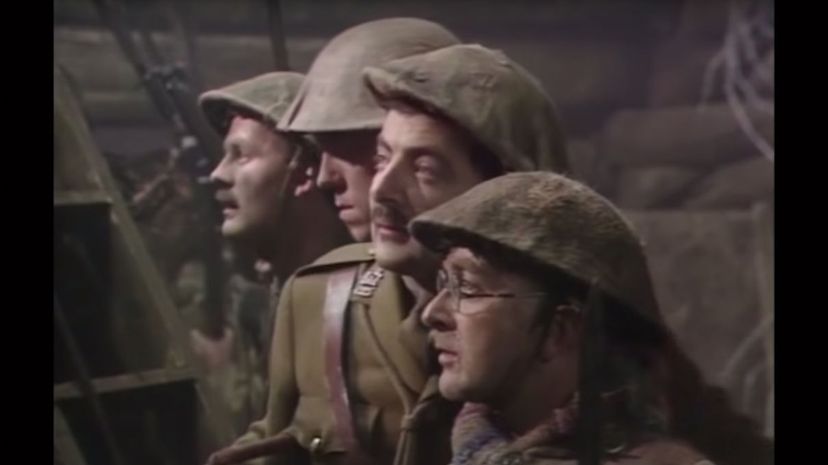 Image: BBC
About This Quiz
"The ruling class has always been ridiculous." So goes the central theme of "Blackadder," one of the finest pieces of television ever created. Comedian Rowan Atkinson may be known best for his work as Johnny English, Mr. Bean, or the priest officiating in "Four Weddings and A Funeral," but "Blackadder" cemented him in the imaginations of Britons. His turn as the titular Edmund Blackadder was markedly similar to the Tory MP he played on "Not The 9 O'clock News", only with a self-aware sense of humor. 
The character changed with time, and with the time periods in which he existed within the show. Gradually, the plot of "Blackadder" went from being about history with which most modern people have little connection to much more recent fare; The Great War, a conflict recent enough to still have many survivors at the time the show aired. In this final season, the show turned poignant.
The characters in "Blackadder" are strange and delightful. We may or may not identify with any of them, but we can't take our eyes off of them, no matter what silly mistakes they make. Whether you identify with the posh twits or the peasants, "Blackadder" has a classic appeal that will ensure audiences enjoy it for decades to come. Which character from "Blackadder" are you? Take this quiz and find out!