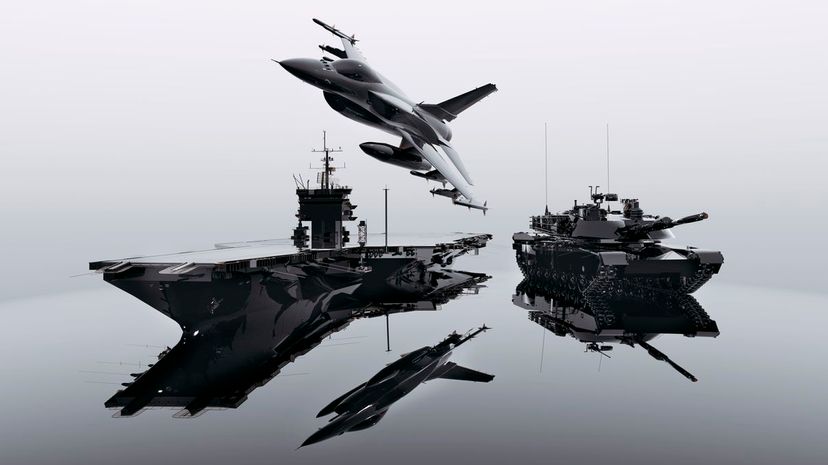 Image: Coneyl Jay/DigitalVision/Getty Images
About This Quiz
Protecting and serving your country is an honorable thing to do! No matter which branch you choose, you'll make a difference in your life and to the world. Before you commit to such a huge responsibility, it's a good idea to make sure you are making the right choice. You might be thinking of the Marines, but are you more qualified for the Air Force?
Every branch of the military has its own set of requirements and assessments. The Navy needs a different skill set than the Army, but where do your skills fit in? Throughout this quiz, your abilities will be put to the test. You'll be asked to think on your feet, describe your job experiences and 'fess up to your physical condition. When you cross the finish line, your scores will be compared to the needs each military branch likes to see. 
Will you be a candidate for the uniform you've always dreamed of wearing, or will your skills point you in a new direction? After you lay out your skills and your qualifications, it will be easy to place in you the branch where you would succeed. Let's go a little deeper than the ASVAB and find out where you really belong!