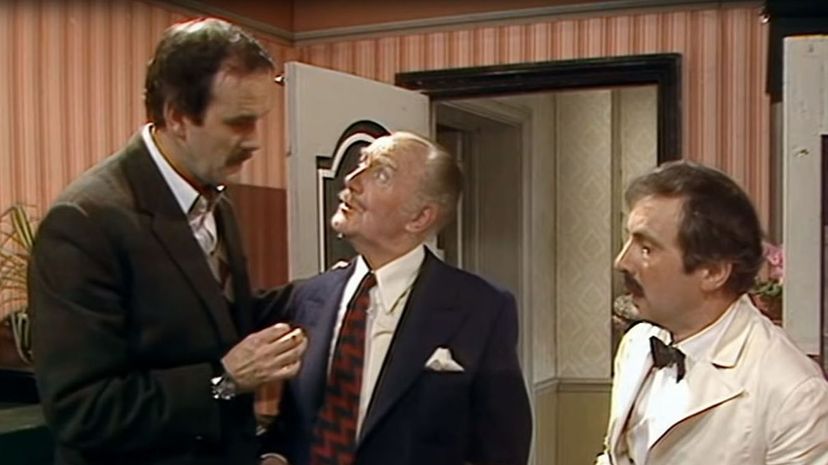 Image: BBC Two
About This Quiz
"Fawlty Towers" only ran for two seasons, and by today's standards, they were each very short at a mere six episodes. Despite this, it has remained an iconic British sitcom that is one of the most quotable and memorable in television history. Whole families can be reduced to a hilarious blubbering mess by the mere suggestion that someone is "from Barcelona," discussion of whether or not anyone mentioned the War (and if so, who did it first), or reminding someone that, "Your glasses are there!"
As with so much in life, the reason the show resonated so hard even with relatively little content is that it is thoroughly relatable. Everyone has had an experience in a hotel, restaurant, or similar where the service was so awful that it passed through merely disappointing into annoying and thence to the point of being incredibly funny. Eventually, it reaches the existential level of the show, where you simply turn to your fellow guests or customers and say to yourselves, "Why on earth are these people in this industry when they clearly hate customers?" The answer is never forthcoming, and the disastrous stay becomes a funny family story.
The other reason is, of course, deep down, we all know that we've all got a little bit of Basil, Sybil and the gang in us. We've all had a job we weren't right for, wanted just to tell someone what we thought of them, or screwed up so badly that it's no longer sad, it's just funny. This means that we all have a little "Fawlty Towers" in us — and it's time to find out which particular character from the show is in you!